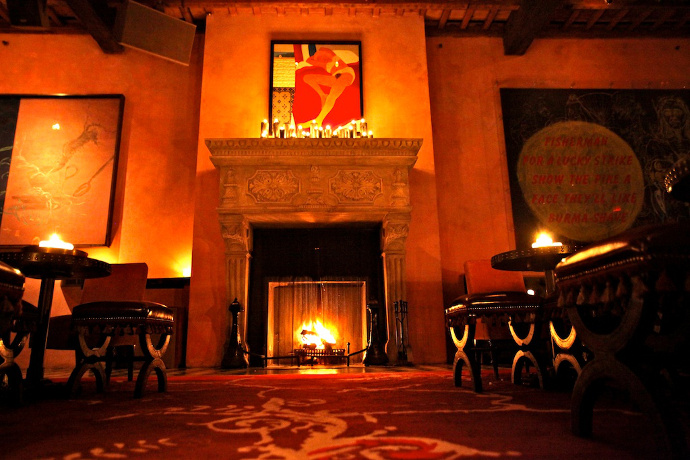 Ready to dress up for Valentine's evening? At the Gramercy Park Hotel, you have a choice of gemstone or flower: the Rose Bar or the Jade Bar. The late night cocktail menu is yours to enjoy from 10 PM to 4 AM – time for courtship, reminiscence, renewal and all the romance you have at heart. Sit under the high vaulting ceilings and contemplate cocktails with fresh fruits, house-made syrups, bold flavors and subtle touches. At $19 a drink, these are among the highest-priced cocktails in a far-from-inexpensive town, but you're paying for ambience, as well as taste and texture, plus the chance to linger until 4 in the morning. Don't take a chance with romance. Request a reservation at Rosebar@gramercyparkhotel.com.
The cornerstone of all of these bars is hospitality. Whichever you choose, you and your yours will be treated with courtesy and grace. The fact that you aren't hotel guests won't make a difference. Nor will it matter whether you choose to visit on Valentine's Day or a random Wednesday evening. You bring the romance, and some of the world's nicest bartenders will make you and your partner feel like cherished guests in those hours of your life. That beats room service, any day of the year.
5/5
Photo via Gramercy Park Hotel

Recent Articles
The History of The Boulevardier Cocktail - and How You Can Make it at Home
Inside Look: Campari's Stylish North American Headquarters in New York
Behind the Bar: Liana Oster of Dante
Feedback
How are we doing? Tell us what you like or don't like and how we can improve. We would love to hear your thoughts!