Help Lost Kegs Find Their Way Home With KegReturn.com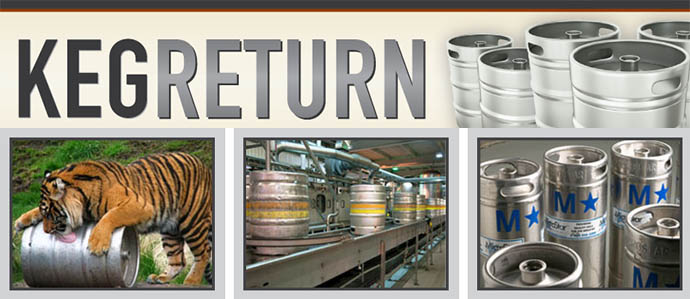 In most cases, the best beer is fresh beer, and the way that beer gets from brewers' tanks into your glass is via keg. More than just metal barrels, beer kegs are equipped with a complicated valve mechanism that allows suds to flow out with optimum carbonation while keeping the inside vacuum fresh. They're a key component in beer distribution, and they don't come cheap.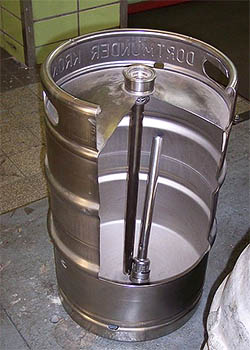 Despite the relatively large size of the stainless steel containers, kegs often go missing. Whether it's kegs full of beer rented out for parties that mistakenly aren't returned (you don't actually buy the keg itself, just the beer inside), or empty kegs misplaced during a tap change at a busy bar, keg loss happens. Breweries, who are the owners of the kegs they use, must absorb the cost.

The Brewers Association (BA) estimates that keg loss costs craft brewers up to $1.37 per barrel of beer produced annually. Looking at craft beer sales as a whole, the hit to the industry can be up to $15.8 million each year. This unnecessarily drives up the cost of beer, which is in no one's best interest.

Enter KegReturn.com. Just launched this week, this BA project aims to make it easy to return kegs to their proper origin. The site has a tool that anyone who finds a stray keg can use to easily identify the rightful owner, by searching via markings, numbers, text or other identifying characteristics. There's also a place for breweries to register their kegs on the site, after they sign up as a member (signup is free, or Homebrewers Association and BA members can use their current login for access).

Another feature on the site is a Code of Keg Conduct, with sections for brewers, wholesalers, retailers, homebrewers, consumers, scrap yards and other entities that come in contact with the barrels. There's also a list of keg etiquette, which presents The Golden Rule of keg conduct and breaks down federal and state laws on handling of the containers.

So next time you come across a stray keg, instead of lugging it home and turning it into a coffee table, do the right thing — hit up KegReturn.com and send it home instead.
Recent Articles

Feedback
How are we doing? Tell us what you like or don't like and how we can improve. We would love to hear your thoughts!