Denver Welcomes First Pot Social Club to Colorado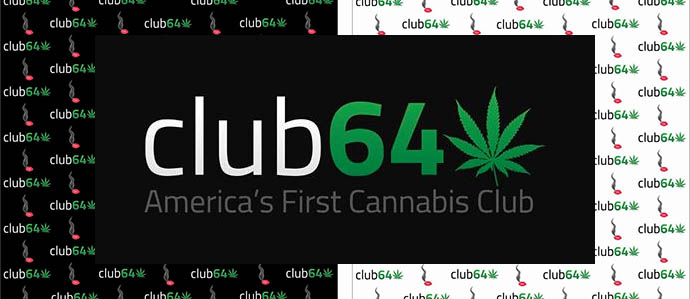 That didn't take long. Amendment 64 to the Colorado Constitution, which passed on Election Day 2012 and allows citizens the right to own and use pot in private, does not allow for public consumption of marijuana. However, it does not explicitly forbid social clubs. So, at 4:20 PM on New Year's Eve, Club 64 opened the doors for its first-ever members meeting/party, held at a Larimer Street shop just north of downtown.

Club 64 membership was available for $30 online or $50 at the door, but has since sold out, though you can still sign up on the organization's website (Club-64.com) to get on the waiting list. What does membership bring? A place to gather with others to use cannabis. As of yet, the club will not sell any pot, because the state has not yet formalized licensing (regulations are expected to be passed later this year). The social club plans to move from location to location, informing members of the next meeting via email updates and the website. Check out a video from the first night filmed and broadcast on CNN here.

Backing Club 64 is prominent attorney and longtime cannabis proponent Robert J. Corry, Jr., who is acting as the club's general counsel. Corry is joined by club founder Chloe Villano. The idea behind the organization is to provide a place for people who can't enjoy marijuana at home — whether because of their spouse, landlord attitude or other restrictions — in a social setting. In the future, refreshments could be sold.

According to the Denver Post, there has been no decision about action by the Denver Police, who are waiting to consult with city attorneys. But the district attorney's office told the paper they will not weigh in until a specific case is brought by the police. So for now, Club 64 looks like it will continue.

That's not the case for what was actually the very first marijuana social club to open, which was launched earlier on December 31 in Del Norte, CO. Owner Paul Lovato wanted to provide a place for pot consumption in a building he leased right next to a shop where he planned to sell other items like paraphernalia and refreshments. However, this club closed just a day after opening, when the landlord for the location withdrew the lease from Lovato after all of the publicity, according to the New York Times.

What will happen next? Stay tuned, it should be interesting.
Recent Articles

Feedback
How are we doing? Tell us what you like or don't like and how we can improve. We would love to hear your thoughts!