Westvleteren 12 On Sale in U.S. for First Time Ever for 12-12-12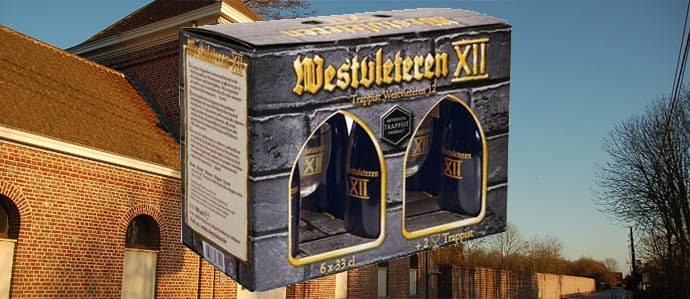 Lines are stretching around the block outside beer stores around the country as Belgian Trappist ale Westvleteren XII (aka Westvleteren 12) goes on sale for the first time ever today, 12-12-12. The beer is considered by many connoisseurs to be the best in the world, an appellation likely helped by its extremely limited availability.

Prior to this year, Westvleteren 12 was never exported — in fact, it has never before been available outside of the Trappist Abbey of Saint Sixtus of Westvleteren in Belgium. And even those who made the trip to visit the abbey in Vleteren were not guaranteed a bottle of the brew.

A complicated reservation process that requires seekers to make a reservation on the "beer phone" (which is not always answered) to then make an appointment to pick up the order, limited to one case of the Quadrupel. Plus, you must register a car license plate number for the pick up, and then are required to wait 60 days before placing another order with either the same phone number or license plate again.

However, because the monks' monastery needed repairs (a new roof, specifically) this year they made a small shipment of the sought-after brew to specialty beer importers Shelton Brothers, who distributed it to several lucky beer retailers in the United States. On December 12, "brick" gift packs containing six bottles of the 12% ABV ale along with two special tasting glasses are being sold for $85 each.

If you're not already in line, you're likely out of luck — these will sell out pretty fast. However, if you know a beer geek in one of the 22 states where it's being distributed, they probably made the effort to score one, so make sure to ask if you can at least have a sip when they crack a bottle open. Just like 12-12-12, U.S. sales of this beer probably won't happen again for at least 100 years.
Recent Articles

Feedback
How are we doing? Tell us what you like or don't like and how we can improve. We would love to hear your thoughts!