Moonshiners Second Season Now Playing on Discovery Channel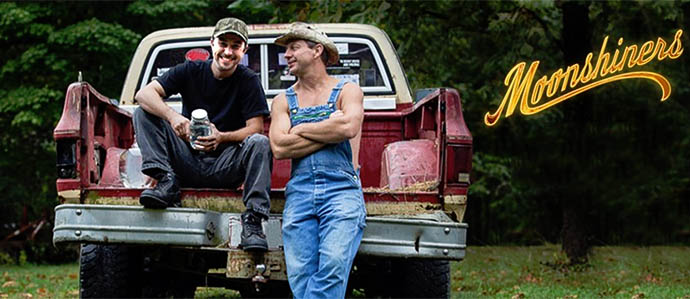 "Do not try any of this at home."

So reads part of the disclaimer that begins each episode of Moonshiners, now in its second season on the Discovery Channel. The show tells the story of folks who make alcohol on the down low; distillers who go for booze broke without regard for little things like law or taxes. The practice of moonshining started way back in the 1790s, as soon as George Washington levied the first alcohol tax, and is generally thought to have continued in some areas through this day.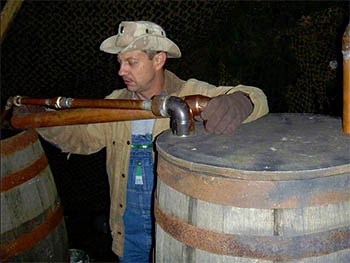 While the Virginia Department of Alcoholic Beverage Control has assured the public that no illegal liquor is actually ever produced, the show seems to say otherwise. Some parts of the episodes are dramatized, but some are take from documentaries and feature interviews with actual moonshiners.

Discovery also points to a clue that the illegal distilling does happen: in some parts of the Appalachian Mountains, there's much more sugar sold than residents could ever consume just by eating it. Sugar happens to be a main ingredient in moonshine, along with corn and yeast.

The idea of moonshine, or unaged "white" whiskey, is now trendy, and you can pick up a bottle of XXX Shine, Ole Smoky or several other commercial spirits that play off the rough-and-tumble character of moonshining. But if you want a glimpse into how the backyard distilling operations actually work, check out the show, which airs Wednesdays at 10 PM (or 9 PM, in Central Time Zone). You can also watch past episodes in full on the Discovery Channel website here.
Recent Articles

Feedback
How are we doing? Tell us what you like or don't like and how we can improve. We would love to hear your thoughts!