Beard Beer: Far-Out Fun or Gone Too Far?
New Crustacean is coming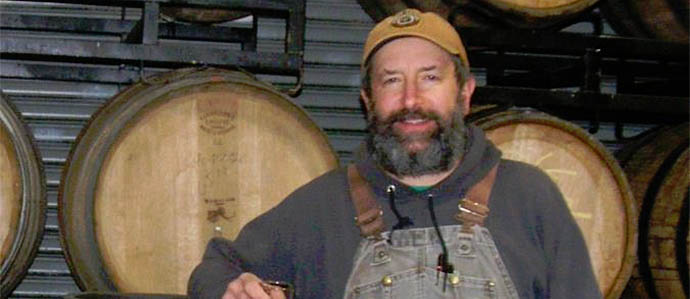 This week, Oregon's Rogue Ales announced it had discovered an entirely new strain of yeast suited for brewing, and would use it to create a beer called New Crustacean. Where did the yeast come from? It's quite a story.

In search of something new, the Rogue folks collected samples from all over their hopyard (the brewery grows its own hops, barley and rye), and sent them in for testing. Results from White Labs Inc. Pure Yeast and Fermentation (an industry standard service organization) came back negative — none of the samples provided yeast that could be used for brewing.

However, to the surprise of White Labs scientists, there was another sample from Rogue that did yield a good strain. It was the petri dish containing nine hair follicles from Rogue brewmaster John Maier, which had been sent in as a joke.

Maier has apparently grown his beard continuously since 1978, and works around yeast constantly, so it's not that surprising a new strain has evolved there. New Crustacean will be based off this "beard yeast," and is due to be released in early 2013.

Our question: does this gross you out, or are you thrilled with the innovation? Will you drink New Crustacean? Let us know by voting in the poll below. Leave a comment if you have more to say. We're truly curious what you think about this one.
Will you drink New Crustacean "beard beer"?
Yes, it's innovative and resourceful, looking forward to trying.
0%
No, it's gross and they shouldn't even brew it.
0%
Photo via Rogue Ales on Facebook
Recent Articles

Feedback
How are we doing? Tell us what you like or don't like and how we can improve. We would love to hear your thoughts!