Sparkling Wine Cocktails: Four Ways to Enjoy Bubbly in the Summertime
Mix up some refreshing spirit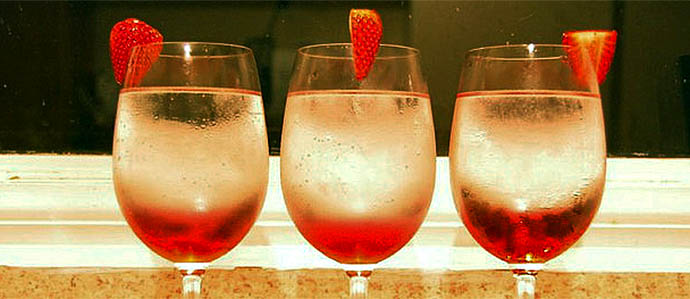 There's no doubt I am a wine girl. But don't pigeonhole me just yet — when I stride up to the bar, my drink order can be varied. I love a great craft beer, especially on summer afternoons when cloves and citrus permeate from the glass and the golden liquid goes down like lemonade. And as a bartender in another life, I have respect for the shaken and stirred, and will always have a place in my heart for a classic gin martini with a twist. But it's true, wine is my thing. So when one of the other spirits on display is catching my eye, I have been known to delve into the wild world of wine cocktails.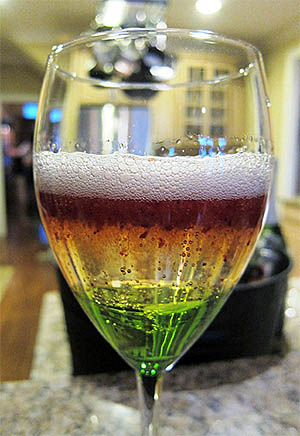 What probably first popped into your head: white wine spritzer. Oh heck no. I'm not even 100% sure what goes into one of those, but you won't catch me ordering it. I'm going a more upscale, thinking of sparkling wine. Amazing on their own, sparkling wines like champagne, cava, and prosecco also make fabulous canvases. When added to an alluring blend of carefully considered ingredients, they take on a new persona and can be as demure and traditional or hard-hitting and fun as you wish.

Option 1: Add a shot
A bevy of the most popular sparkling wine combos out there are an easy one-to-one ratio of a glass of wine to a shot of a liqueur. The Kir Royale gets a purple hue with a dash of fruity creme de cassis, or try an ounce of the increasingly popular St. Germain for a floral hit from the elderflower liqueur.


Option 2: Infuse some flavor

If you just want some more flavor and not the extra alcohol that a traditional shot will add, make a simple syrup up on the stove and infuse in some fun. Lavender, orange peel, ginger or thyme all work well and can be used in plenty of drink combinations. Stick with a brut wine for this, though, since your syrup will add enough sweetness on its own.


Option 3: Get fruity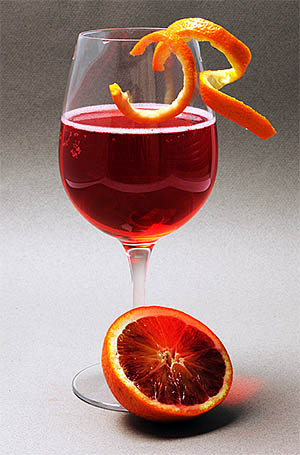 Most people are familiar with wine mixed with liquor in sangrias, and so it's no surprise that sparkling wines love fruit just as much as their still cousins. Add apples, oranges, and green herbs to a bottle of prosecco and let it steep for an easy-drinking brew. Or go with a beloved combo of wine and fruit like the bellini (peach puree) or mimosa (orange juice). So not just for breakfast.


Option 4: Mix it up

These recipes all seem too simple for you, daring imbiber? Let's get full on cocktail then, mixing in all sorts of amazing flavors with some old school flair. The classic Champagne Cocktail livens up the sparkling with bitters, sugar, and sometimes a splash of cognac. The French 75 is known as a drink that can hit you hard (it is named for a gun) and includes gin, lemon juice, and sugar. Or you can go for a punch, a never-ending list of ingredients muddled together into a drunken bowl of an evening. Regents Punch calls for sparkling wine, Madeira, white wine, Curaçao, brandy, rum, seltzer, raisins, oranges, lemons, sugar, and green tea (whew!).

Where to find it: I prefer to leave my complicated drink making to the fine minds at The Franklin Mortgage & Investment Company, and their current option called The Baroness does the job fine with gin, vermouth, Nonino, maraschino, Bittermen's Orange Creme Citrate, and, of course, sparkling wine.
Photos via Flicker users Sinner Photography, fancycwabs and indrasensi, respectively
Recent Articles

Feedback
How are we doing? Tell us what you like or don't like and how we can improve. We would love to hear your thoughts!