Growler Man Offers Artisan Growlers for Your Craft Brew
Good beer deserves a good vessel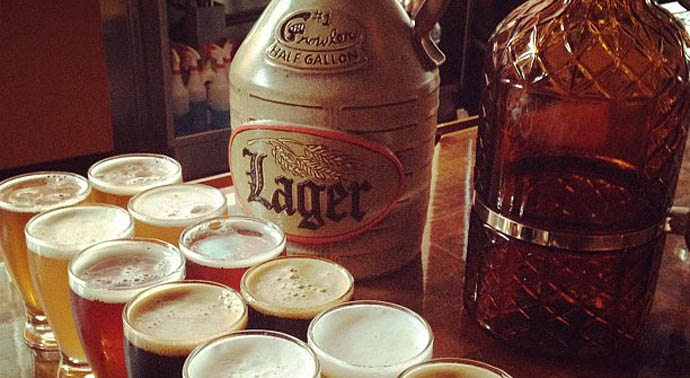 UPDATE: Promo code! Use "thedrinknation" to get 10% off your Growler Man order.

Options for craft beer on tap have never been so plentiful, and more and more outlets — from full breweries to brewpubs to bars to retail stores — are offering drinkers the chance to take fresh, tasty suds home. Growlers have been around for more than a century (legend has it the name came from the sound of carbon dioxide rumbling as it escaped lids thrown over the metal pails that were once used), and these large jugs are now commonly seen in beer-selling establishments and stores.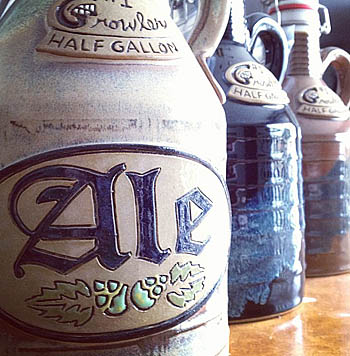 However, the easily-obtainable, garden variety growler now on the market is not an optimum way to transport or store good beer. Growler Man to the rescue! This online operation provides vessels worthy of the special brews Americans are enjoying today — growlers that are crafted with as much care, skill and attention to detail as the beer that will end up inside.

For example, Growler Man growlers do not use screw caps, which can quickly rust, and also easily leak gas, causing beer to become flat. All Growler Man options come with a flip-top grommet-sealed lid. From hand-blown glass bails to hand-fired ceramics, each of these containers is a perfect way to keep your beer fresh and enjoyable. Best, they are available throughout the country, with shipping just $15.

Snag one of these beauties to take to the pub. You're sure to start some conversation, with the added bonus of enjoying the best draft pours when you get back home. Check out several of the options, below, and click on each photo to head over to the website and place your order.
---
Glass Bails – $35

These hand-blown jugs features a stainless steel band that secures a metal wire handle to a wooden handle top, designed for comfortable carrying. The bail edition was designed by Hanover, PA-based Benjamin Arthur to recognize the time when patrons first carried their fresh beer home in buckets. Each is 11½ inches tall and holds two liters of liquid, with a porcelain flip-top stopper and durable rubber seal.

Amish Buggy Edition (blue or brown) – features image of horse and buggy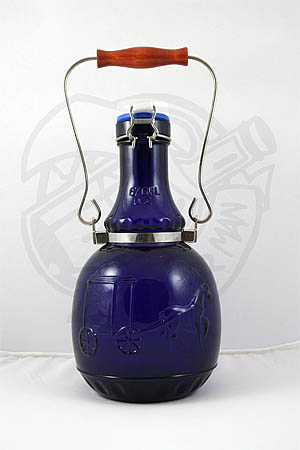 Bass Edition (green or blue) – features image of a jumping bass fish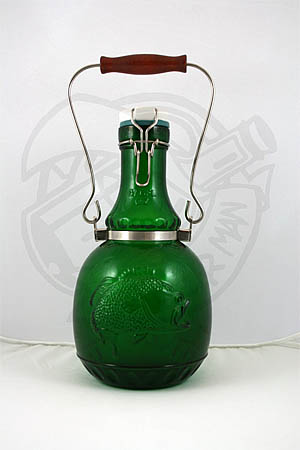 Deer Edition (blue, green or brown) – features image of a prize buck's head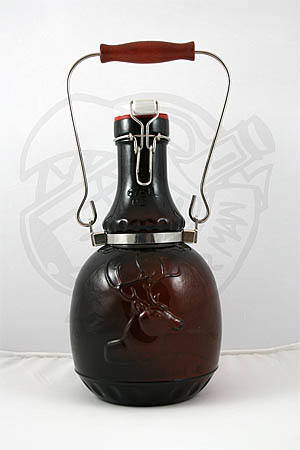 Plain Bail Edition (blue, green, brown or red)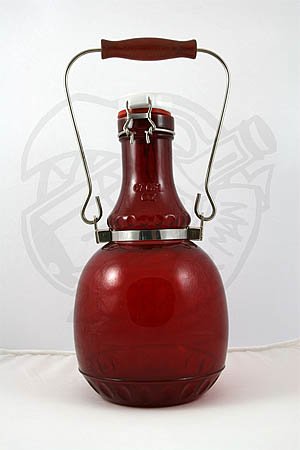 ---

Ceramic Jugs – $125 (plain) or $150 (with plaque)

Romanick Growlers are high-fired stoneware pottery, hand thrown on a potter's wheel and signed by the artist. Each logo — a whimsical play on words with the G showing bared teeth, as if it were growling — is hand-carved and colored. The interior of each growler is coated with a white glaze. (All glazes used are lead free and contain no harmful materials.) This type of growler offers the maximum protection for your brew, as no light can get it to break down (or "skunk") the beer in storage. Since each item is hand-made, growlers may be slightly different than pictured.

Ale Plaque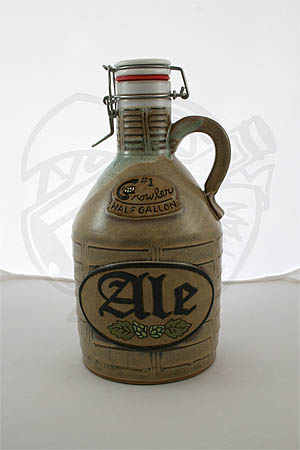 Brew Plaque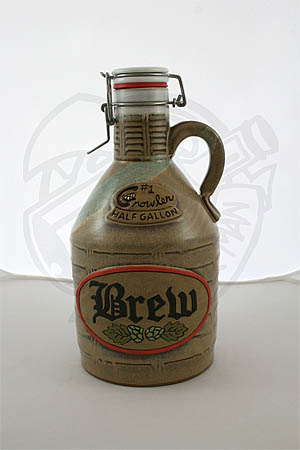 Lager Plaque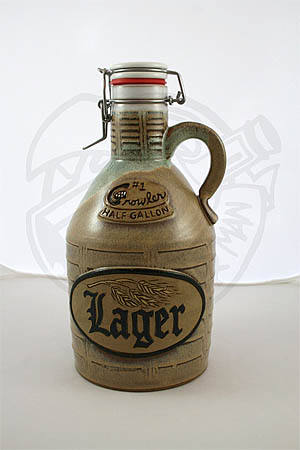 Plain Black with Blue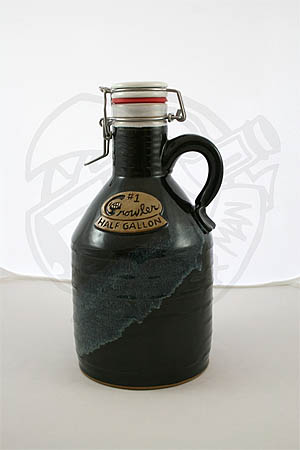 Find out more at GrowlerMan.com
Recent Articles

Feedback
How are we doing? Tell us what you like or don't like and how we can improve. We would love to hear your thoughts!