Behind the Bar: Jason Wise, Director of the SOMM Documentary Film Series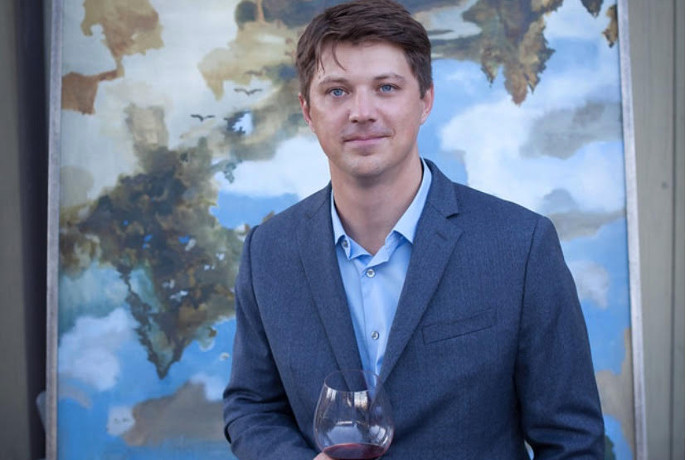 For this installment of
Behind the Bar
, we spoke to
Jason Wise
, documentary filmmaker and director whose new film,
SOMM 3
, the third in a series of films about master sommeliers, will premiere in Philadelphia this month and nationwide soon after. Wise, who was raised in Cleveland and went on to attend film school at Chapman University in Southern California, now lives in Los Angeles with his wife (who serves as his partner on filmmaking projects) and their two daughters. We spoke to Wise about his first two films, the key to making it as a filmmaker, and the wine that changed his life.
Drink Philly (DP): How did you get your start?
Jason Wise (JW): I was a bartender in Southern California, while I was in film school, and it taught me that you can make serious money off of alcohol, for better or for worse.
DP: Tell us about the SOMM film series and the latest in the series, SOMM 3.
JW: Somm was a very natural documentary — I kind of stumbled upon the subject through a friend, Brian McClintic, who was a server at Morton's Steakhouse. I was trying to make a different film when he invited me to a tasting, and we filmed during the exams. It's almost a sports film — guys being guys — but we owed it to our subjects and audience to really make a wine film. For Somm 2 [SOMM: Into the Bottle], we were granted extraordinary access to the world of wine, and even though I didn't intend to make a second film, I couldn't pass it up. This subject matter, much like the exams, was also happening with or without us — harvesting and so forth.
SOMM 3 is more about the subjectivity of wine, in that everyone wants to tell people what to drink, but there's truly no right or wrong answer. SOMM 3 was truly a "what if" in a series of "what ifs," and so we wanted to honor the people who make wine while making a totally different film from the first two. My goal with these films is that they should all be extremely different. I have no interest in making the same film twice, and they're all very different while living in the same world. I don't even think you have to see any of them to see the third, but I do think it's better if you do!
DP: What made you want to make films about sommeliers and the wine scene?
JW: The obsession involved. To make an independent film, you have to be obsessed with your subject material, and what I love about sommeliers is they were obsessed with passing their exams and wine in the same way I was with the first film. I'm very drawn to obsession - people with no backup plan, and for a film, it gives it the highest of stakes. Even if you're not in the wine world, so many people can relate to trying to achieve a massively difficult goal.
DP: This is the third SOMM film you've directed. Is there anything you've learned about making sequels as opposed to making one film? Were there any challenges?
JW: Keeping it fresh. There are a lot of people who didn't see SOMM: Into the Bottle because they thought it would be about an exam again, but we made something really different and unexpected instead. Also, I have to make a film that I would personally want to watch! Some filmmakers chase money instead of making something they would want to watch, and I think if you keep your material fresh and keep an approachable tone for your audience, you can be happy as a director, and your audience will be happy.
DP: How has the wine scene changed or evolved since you made the first SOMM film?
JW: I think Somm came out at the right place and the right time, when everybody started using smartphones more and, as such, got curious about where their food or drink came from. Now, nobody believes anything anymore. Some generations are taking whether or not something is "good" with a grain of salt. It's changed so much that everything is on your phone now, and there's so many more user ratings than expert ratings, which both come with huge drawbacks and benefits. Everybody wants credit for "finding" something now.
DP: Some drinkers find wine intimidating. What would you say to them, or what advice would you give them?
JW: I really do think that if you go into a restaurant and you tell the sommelier that you only have $20 but still want to hear what they have to say, you'll get the best bottle you can for $20. Good sommeliers want to sell you the wine they're interested in, not what costs the most — and a lot of great wines are between $18 and $40. I also believe blind tastings can be the greatest tool in the world in that you have no prejudice or preconceived notions going into it — that is, as long as people don't use them as a way to say that someone is "wrong." Blind tasting wine isn't just fun; you're guaranteed to learn something.
DP: Are there any trends in the wine world you're excited about?
JW: I'm pretty interested in low alcohol wines. I drink a lot of wine, and I'm a little tired of getting tipsy at lunch. It's a distinct wine-making choice, which is really exciting, and it means people can drink more wine for longer throughout their lives.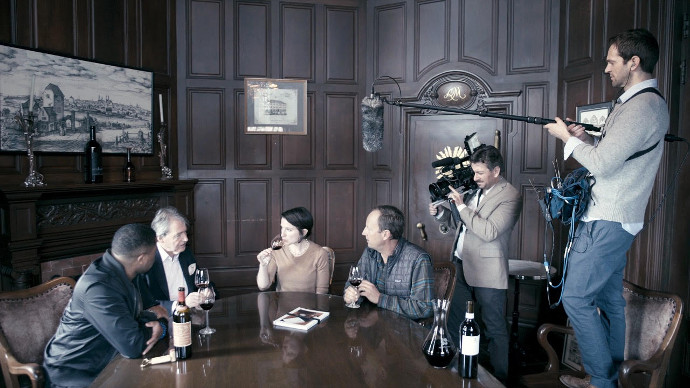 DP: Favorite beer?
JW: I'm moving away from hops, personally — I'm a huge fan of Great Lakes Brewery, which taught me to love beer. I still love Czech pilsners, too.
DP: Favorite cocktail?
JW: I still love, love, love gin martinis. It's hard not to love Hendricks Gin — you can't go wrong. A really good gin & tonic will also make me feel like I'm on vacation. The simpler the drink, the harder it is to perfect.
DP: Favorite spirit?
JW: Mezcal or scotch — both smoky, complex flavors. Those are the two spirits I would turn to time and time again, like when I'm having a drink at home with my wife.
DP: Favorite wine?
JW: I still love Napa cabernets, but I would like them to have some age. I still love many of the wines I drank when I was younger, but now, I just want it to be older. I love anything made by Ridge, and there's a white Rioja from Bodegas López de Heredia Viña Tondonia that changed my life about ten years ago. It's so complex and interesting, and it didn't taste anything I had ever had before. Just incredible.
DP: What's your favorite part of your job?
JW: I make my films with my wife Christina [Tucker] and my best friend. It's a very family-focused operation, and it's easily my favorite part of the job. We bounce around a lot throughout topics, so through that, we are each other's constants.
DP: Do you have any advice for aspiring filmmakers?
JW: Don't have a backup plan. The number one thing that will keep you from success is having a backup plan, because you can't have that attitude. You have to be obsessed. That's the throughline between filmmakers and sommeliers, truly.
DP: This past year, the Somm program faced some complications with participants that may have cheated. Were any of the people in your film involved in this possible scandal? Do you plan to possibly cover that in another film?
JW: I've worked to get away from the process of these sommeliers throughout my films, and I don't see a lot of reason to broach it now. We also need to make these films for a much larger audience, and right now, I'm not sure how interesting it would be on a mass level. I'm also in so deep with these people and know them so well, including some people who have lost their credentials, and it breaks my heart. It's tough. I don't think there's any way I could make this film, and there's too many other stories left in wine.
DP: If you could have a drink with any famous person, living or dead, who would it be, what would you drink, and why?
JW: Akira Kurosawa. He and I share a birthday (March 23) and he made my favorite film, Ran. I think it's best film ever made. I'd love to drink with him around when he made Seven Samurai, and we'd drink whiskey - ideally Japanese. I guess I could say a drink with young Hitler so I could strangle him... but I won't say that.
Photos via Jason Wise
Tags:
Behind the Bar
Recent Articles

Feedback
How are we doing? Tell us what you like or don't like and how we can improve. We would love to hear your thoughts!