You Can Now Drink Rose Wine Out of Resealable Cans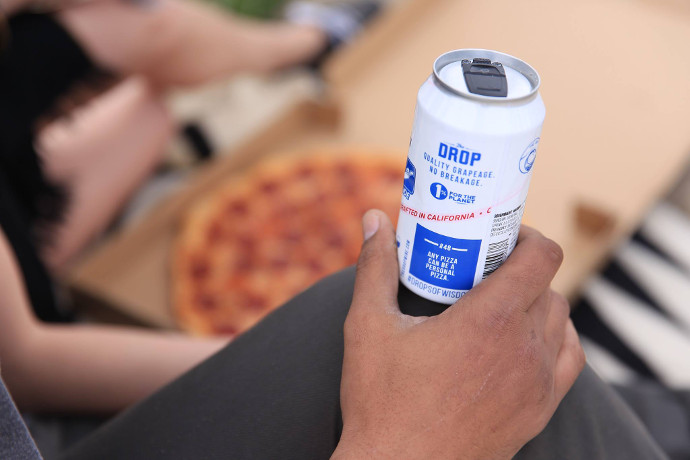 Canned wine is huge right now, but The Drop, a company which has been releasing canned wine since 2016, has a new innovation — a resealable can for their rosé wine.
The Drop's mission since its inception has been to produce high-quality wines in eco-friendly containers, like cans, and even though their rosé is their signature product, they've since expanded to red and white varietals in stylish cans as well. Made in California, you can purchase packs of their their red blend, Sauvignon Blanc, or rosé from their website. However, their newest innovation is the resealable can, in case you can't finish your wine in one sitting. With a retractable lid rather than a tab, there's no pressure to drink irresponsibly or chug — simply close your wine and save it for later.
Though companies like Underwood and Nomadica have certainly made canned wine more popular, The Drop focuses on selling single-serve cans, so as to be less wasteful with the product. However, the resealable cans hold 375ml of wine, which comes to almost half a bottle, making them the perfect size for this new type of can.
Summer is drawing to a close, but there's still plenty of time for more rosé — and with The Drop's cool new cans, you can really savor each sip.
Photo via The Drop Wine on Facebook
Recent Articles

Feedback
How are we doing? Tell us what you like or don't like and how we can improve. We would love to hear your thoughts!