Behind the Bar: Jimmy Russell, Master Distiller of Wild Turkey for Over 63 Years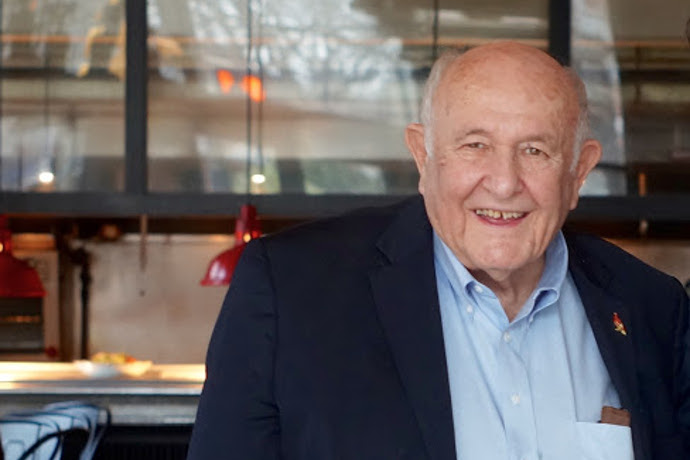 In this installment of Behind the Bar, The Drink Nation had the unique opportunity to chat with Jimmy Russell, the master distiller of Wild Turkey for over 63 years. We talked to Russell about the history of bourbon, his years in the business, how his family factors in, and what his favorite bourbon cocktail is (and it's quite simple).
The Drink Nation (DN): How did you get your start in this industry? What drew you specifically to bourbon and whiskey?
Jimmy Russell (JR): My family's been in the bourbon business for a long time - my grandfather, father, and even my wife. The bourbon business is very family-oriented. My first job there was quality control in 1954, and there were more people working at the time.
DN: What's a typical day like for you in the distillery?
JR: I go in in the morning and the first thing we do is taste the new product we just made to make sure it's up to our standards, and we check the barrels (which come from Independent Stave Company) to make sure they're up to standard. When we're bottling, we keep tasting the product to make sure it's good at every stage, and just making sure the distillery. I'm there about 9-10 hours a day and I'm there 6-7 days a week. Sundays, I'll even go after church.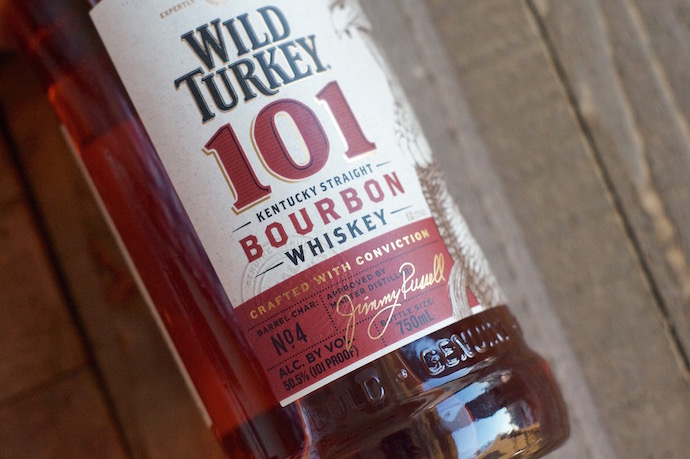 DN: You've created a real family business - your son Eddie is an integral part of the company as well. What is it like working together to create Wild Turkey?
JR: It's really great to have my son with me - I didn't want to force my children into anything, but Eddie decided to start with us and really enjoyed it and has been with us ever since. Bruce Russell is also the brand ambassador for Russell's Reserve, making this a multi-generational bourbon family.
DN: You've been with Wild Turkey for over 63 years (your 60th anniversary was in September 2014). How has the process of making Wild Turkey changed over time?
JR: We used to have to do everything by hand, and now we have computers and technology doing a lot of work for us - we could actually run the distillery from afar if we wanted, but in case something goes wrong, we still have plenty of people checking everything to make sure it's running smoothly. The recipe is the same as when we started.
DN: Aside from Wild Turkey's classic bourbon, you have several product lines, including Russell's Reserve and American Honey. Why and when did you make the decision to expand the Wild Turkey brand?
JR: Our first expansion was American Honey in 1976, and we came out with the Wild Turkey 86.8 around the same time. We've been expanding ever since. For my 45th anniversary, we started the Russell's Reserve line.
DN: Bourbon has become incredibly trendy in recent years. Is this a good thing? A bad thing?
JR: It's a good thing, except there's a bit of a shortage. I hope it keeps going, but what we're making now we won't sell for several years, so we just make more to keep up with demand. We try to predict trends to keep up with them as much as possible.
DN: Do you have a favorite bourbon cocktail?
JR: I like the flavor of ice cubes in my bourbon.
DN: Tell us about the Congressional resolution that declared bourbon a "distinctive product of the United States." When that happened, you had been a master distiller for ten years.
JR: Most people think that's when the overall bourbon law was passed [the Bottled-in-Bond Act, which stipulates that bourbon will always be a minimum of 4 years old and 100 proof], but that actually went through in the 1800s. In 1964, this resolution [declaring bourbon a "distinctive product of the United States," meaning that bourbon can only be made in the U.S.] passed. Bourbon is the most restricted product in the world in terms of production, and that's when the government stepped in and set rules for how bourbon was made.
DN: Aside from American Honey, have you experimented with other flavors in your bourbon?
JR: In the late 1980s, we had Buckshot, which was a sherry barrel aged bourbon.
DN: What do you think is most special about bourbon? Why do consumers love it so much?
JR: It's a true American spirit that's regulated enough that it has to meet very high standards, and that's what makes it the only true American spirit.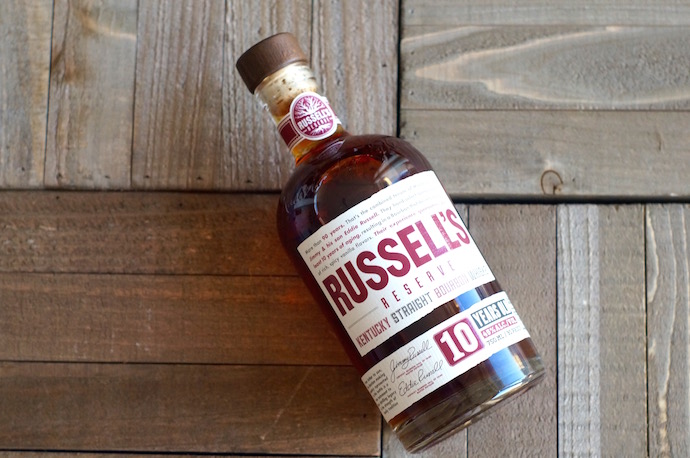 DN: Do you have a favorite Wild Turkey product, and if so, which one?
JP: One of each! I usually drink Russell's Reserve 10 Year and Rare Breed. My son likes the Russell's Reserve rye. In the summer, I'll mix American Honey with lemonade.
DN: Historically, who do you think are the most important names in the history of bourbon, and why?
JR: Elijah Craig started bourbon, and his family's been in the bourbon business since the beginning of time.
DN: What's your favorite part of your job?
JR: Going out and meeting people and seeing how they use the product and hearing what they have to say about it. If people have compliments or complaints, we want to know about it.
DN: What advice do you have for someone who wants to get into distilling?
JR: Have plenty of money. If you're looking to join an existing distillery, everyone works their way up from the bottom, but you end up there for quite some time.
DN: It's been said that you never suffer from jet lag. Is that true, and if so, what's your secret?
JR: Drink plenty of water, get up and walk, and change your watches before you leave to put yourself on their time. Also, stay awake when you get there - it's the quickest way to get yourself adjusted to a different time zone.
DN: If you could have a drink with anyone, living or dead, who would it be and what would you drink?
JR: It would take you forever to write it down! I've always loved drinking with my fellow distillers.
DN: What would you say is one of the greatest challenges you've faced in the career?
JR: Keeping Wild Turkey consistent is incredibly important to us, and we want to make sure it's the same taste and the same bourbon.
DN: What makes a great bourbon?
JR: The quality of the ingredients and process - good grains, limestone water, and each step in the process is vital to making a great bourbon. Don't compromise the product.
Tags:
Behind the Bar
,
Behind the Spirit
Recent Articles

Feedback
How are we doing? Tell us what you like or don't like and how we can improve. We would love to hear your thoughts!