Where to Drink on Thanksgiving 2017 in New York City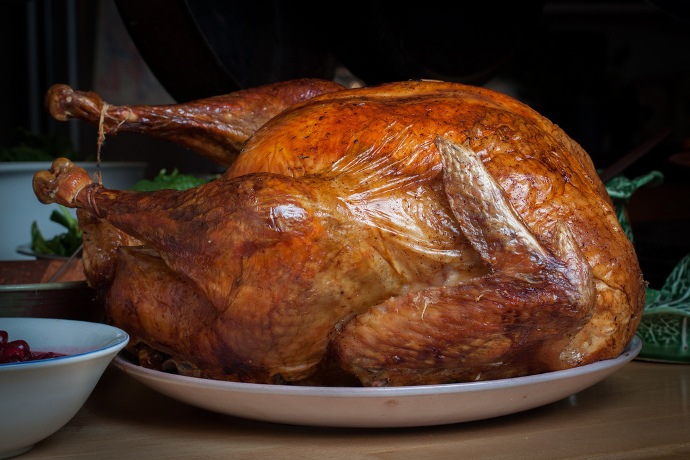 Sticking around the city for the Thanksgiving holiday? Whether you're with friends or family, making a bar stop after the turkey is a perfectly acceptable. We've rounded up the best bars in the boroughs that will be open this Thanksgiving.
Brooklyn Brewhouse
Sports fans and beer fans alike have known to gather at this downtown Brooklyn get-away, and since we heard football was a Thanksgiving tradition, the Brooklyn Brewhouse fits in perfectly with the festivities. (229 Duffield St., Brooklyn; 718-254-7813)
Rosemary's Greenpoint Tavern
32-ounce buckets of beer ranging from $3.50-$4.50… and if that's not enough to get you there, Rosemary's is a perfect a neighborhood hang out bar. With great patrons, cheerful atmosphere, and plenty of booze, Rosemary's in Greenpoint is sure to bring family, friends, and perhaps even complete strangers together for the holiday. (188 Bedford Ave., Brooklyn; 718-384-9539)
Lexington Brass
For those who seek the refined comforts of a proper Thanksgiving outing, there's the Lexington Brass. Quaint and comfortable, the Lexington Brass offers at least six local wines on tap alongside a selection of Six Point seasonal beers. (517 Lexington Ave.; 212-392-5976)
Jack Dempsey's
It's very possible that your family is coming to visit you in New York City for Thanksgiving. Want to show them a real New York tourist attraction? The infamous Jack Dempsey's is one of the classic New York bars that truly capture the spirit of the city - it may not be too surprising to find some other out-of-towners raising a glass beside you. (36 West 33rd St.; 212-629-9899)
Doc Hollidays
Beer drinkers and shot takers flock to this East Village watering hole. A PBR will only cost you two bucks and for four dollars you can get yourself a well-drink. (141 Avenue A; 212-979-0312)
Brazen Fox
With a beer selection teetering over twenty beers on draft alone, The Brazen Fox is a must visit this holiday season to get any style beer for the holidays for any style of beer drinker. If the beer in hand isn't a enough and you're still a bit peckish, we've got three words for you: Bone Marrow Burger. (106 3rd Ave.; 212-353-1063)
Photo via Flickr user timsackton
Recent Articles

Feedback
How are we doing? Tell us what you like or don't like and how we can improve. We would love to hear your thoughts!