A Brewery in Scotland is Marketing the 'World's Strongest Beer'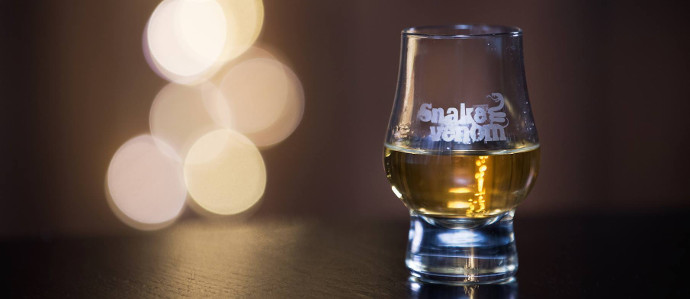 Scottish brewery Brewmeister, according to Food & Wine, is marketing the strongest beer in the world: Snake Venom.
With a typical, sessionable beer coming in at around 6% ABV, you might be thinking, how strong could this possibly be? The answer: a whopping 67.5% ABV, which is actually stronger than almost anything in your liquor cabinet already — most standard liquors, like whiskey and tequila, average around 40% ABV.
The $76 bottle of beer even comes with a warning label encouraging customers not to chug the beer, but rather, to serve it in shot glasses, since enjoying a pint of Snake Venom would surely come with some pretty terrible consequences.
That being said, since it is technically impossible to naturally ferment to an ABV higher than that of a distilled liquor, this is not really a beer, but a fortified beverage — meaning that liquor is added to the brew to bring the ABV up to that level.
The beer was created in 2013 and, after being shopped around to several markets, is now available in Scotland, but it's not stateside (yet), so if you really feel the need to try a beer stronger than your bourbon, you'll have to make a trip across the pond.
Photo via Keith Brewery Ltd. on Facebook
Recent Articles

Feedback
How are we doing? Tell us what you like or don't like and how we can improve. We would love to hear your thoughts!