Where to Host A Summertime Party in New York City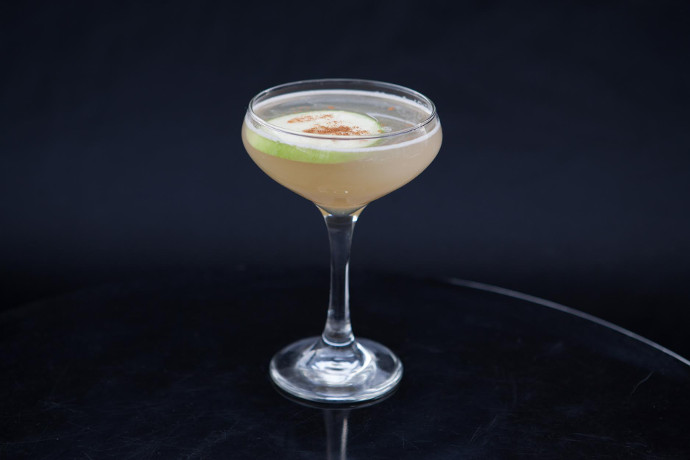 Looking for a bar to host your next summertime soiree? Here's our list of the best spots for a summer party in New York.
Lovage Rooftop and Indoor Lounge
If you're looking for a fairly new spot to test out on your crew as we ease into summer, look no further than Lovage Rooftop and Indoor Lounge.
Located near Hell's Kitchen, this spot's owner also previously ran the AVA Lounge at the Dream Hotel, so you can rest assured he knows all about throwing swanky affairs
. If you go, try the Lovage Tiki for Two (Absolut Elyx Vodka, Pear, Elderflower, Fresh Lemon, Topped with Ginger ale) or the punchier Apple of Mai Eye (Maker's Mark Bourbon, Sweet Vermouth, Apple Cider, Infused Cinnamon Syrup, Fresh Lemon).
(350 W 40th St.; 212-956-7020)
HK Hell's Kitchen
If you and your pals are looking for a non-traditional boozy brunch experience, look no further than HK's brunch. With a traditional menu of American cuisine, the brunch comes with a show — a drag show, that is — for your viewing pleasure, and expect lots of interactive entertainment. If you go, sit outside on the patio and try the White Cosmopolitan or the Summer Solstice (Stoli Raspberry Vodka, Cointreau, Sweet Lime, Cranberry Juice, Fresh Orange Juice) to get festive. Happy hour is daily from 4 PM to 7 PM and features $7 martinis, specialty cocktails, and mixed drinks, with $5 draft beers by the pint.
(523 9th Ave.; 212-947-4208)
Ainsworth Bar
With three locations in the city, this sports bar and lounge is perfect for a fun night of watching the NBA Finals (or your favorite summer sport of choice) while jamming to some fun tunes without being in a sweaty, crowded dance club all night. It also has a slightly upscale vibe so you can rock out in your barstool or booth with your crew and try some of the classy cocktails on the menu, like The Ains Martini (Ketel One Citron, aperol, grapefruit, and lemon) or one of their two signature sangrias — the Ainsworth sangria (red wine, cherry brandy, orange, and peach schnapps) or the Watermelon sangria (white wine, watermelon vodka, and fresh watermelon).
(122 W 26th St., 212-741-0645; 45 E 33rd St., 212-201-1228; 111 E 18th St., 212-673-2467)
Streetbird
Streetbird is a self-described rotisserie chicken restaurant, but is much more than that. According to the website, the Marcus Samuelsson restaurant is inspired by Harlem Americana, and "we look to the birth of hip hop, as well as street culture or aesthetic inspiration." When the weather's nice, sit outside on the patio and enjoy the front porch feel in the South Harlem neighborhood. If you go, try a Frose (frozen rose slush) or Princess of Harlem Mule (Tito's vodka, lime, source ginger beer).
(2149 Frederick Douglass Blvd.; 212-206-2557)
Lido
Lido is a Harlem-based neighborhood spot known for its brunch and dinner options, but have a seat at the bar and have a taste from the drink menu, full of wines, cocktails, and beers. For some summery options, test out the bar's two types of sangria (Bianco features white wine, brandy, and passion fruit, while Rosso contains red wine, brandy, and Combier Orange), Pineapple Mojito (house-infused mint and pineapple rum, fresh lime, mint, and Sprite), or the Lido Mule (Bourbon, fresh-squeezed lime, blueberries, ginger beer, and St. Germaine). Take in the exposed brick inside, or have a seat outside on the patio while the weather's nice.
(2168 Frederick Douglass Blvd.; 646-490-8575)
Sky Terrace at the Hudson Hotel
Known for being a fairly intimate rooftop bar option in Midtown West during the summer months, the Sky Terrace at the Hudson Hotel is a great options for warm weather sips. Full of lush greenery and plants, and complete with comfy furniture and a hammock, the bar features nearly a dozen specialty sangria options, including red and white wine, French Rose, Per-Limoncello, and Kaffir Lime-Sake.
(358 W 58th St.; 212-554-6000)
The Gander
The Gander offers a slightly industrial, wooden vibe with some dainty touches. With a daily happy hour from 2:30 PM - 7 PM, this New American restaurant features a rich wine list and a variety of beer and cocktail options. During happy hour, beers are $5 and cocktails, wines, and ciders at $10. The all-day menu offers snacks and plates like cheese and charcuterie, as well as larger plates great for wine pairing.
(15. W 18th St.; 212-229-9500)
Photo via Addison Hospitality Group
Recent Articles

Feedback
How are we doing? Tell us what you like or don't like and how we can improve. We would love to hear your thoughts!