Bars with Great Live Music in New York City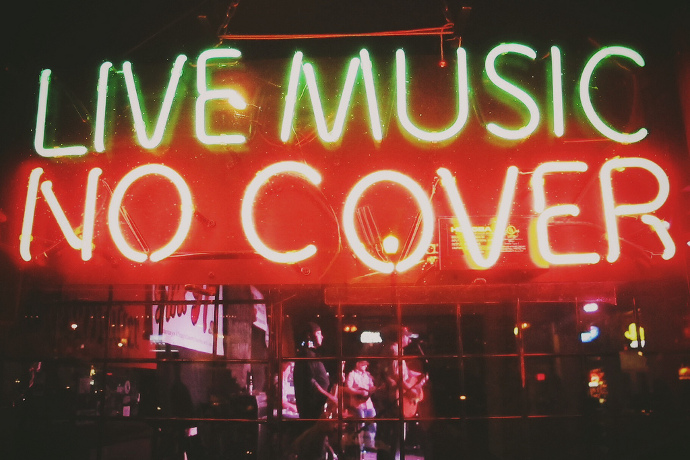 The Big Apple is brimming with talented musicians who have as much of an affinity for a dimly lit atmosphere with a pint as you do. Live music is perfect for that solo adventure, that first date, that hundredth date, and any other scenario which would bring you to a bar. Grab your dancing shoes, because we've rounded up some of the city's most exciting bars with live music.
St. Mazie in Williamsburg is a perfect date venue or even a great spot for a night out with the gang. Craft cocktails, wine, and beer are on offer while the rest of your senses take in the vintage ambiance and of course the live tunes. If you're a jazz fan, definitely check out St. Mazie, since that's their signature style of music. (345 Grand St., Brooklyn; 718-384-4808)
Bar Lunatico
The name pretty much says it all, as any sort of unifying theme just simply isn't there. With cocktails that, upon first glance seem totally classic, then make your mouth do things you didn't know were possible, Bar Lunatico is, in a word, an experience. To match the experience and wild aesthetic, the live music scheduled at Lunatico is also themeless. One could pop in one night and bounce to some brassy mambo, or you could get a little rowdy to some dub step set. A spot created for the weekend warrior, Bar Lunatico is a fabulous frenzy and always fun. (486 Halsey St., Brooklyn; 718-513-0339)
Skinny Dennis
This Texas themed watering hole is a local favorite, and aside from being famous for "that coffee thing" (a frozen treat involving alcohol and coffee in slushy format) Skinny Dennis is also as popular for their live bands. With twangy guitar riffs pumping out good old fashion Texas swing. it should be no surprise if you find yourself two-stepping. (152 Metropolitan Ave., Brooklyn; 212-555-1212)
The Flatiron Room
The secret is out about The Flatiron Room, despite their great lengths to keep it as "speakeasy" as possible. As it goes with most speakeasies, The Flatiron Room is fully decked out in that Prohibition Era allure as it makes sense then that the live music frequently showcased is a little jazzy, a little brassy, and a little bluesy. Great for the whiskey enthusiast, The Flatiron Room showcases a length whiskey list from all over the globe, and if that won't warm you up and let loose a little, the live tunes surely will. (37 W 26th St.; 212-725-3860)
Mona's
Lingering on the outskirts of Alphabet City, away from the tourist traps and overpopulated city hangouts, is Mona's. Small, quaint, casual, and unassuming, Mona's is an everyman's bar that most every man can enjoy (or woman). The signature genre here is good old fashioned New Orleans jazz and bluegrass. (224 Avenue B; 212-353-3780)
The Dead Rabbit
The Dead Rabbit is a New York icon for a lot of different reasons. However, another nod of the hat must be given to The Dead Rabbit, and it's one that is frequently overlooked - the live music. The Dead Rabbit plays host to pianists pumping out the oldies and Irish folk tunes, and this addition makes the whole experience of The Dead Rabbit stand out as a true New York icon. (30 Water St.; 646-422-7906)
Photo via Flickr user @markheybo
Recent Articles

Feedback
How are we doing? Tell us what you like or don't like and how we can improve. We would love to hear your thoughts!