This Bartender Made Real-Life Versions of Cocktails from 'The Simpsons'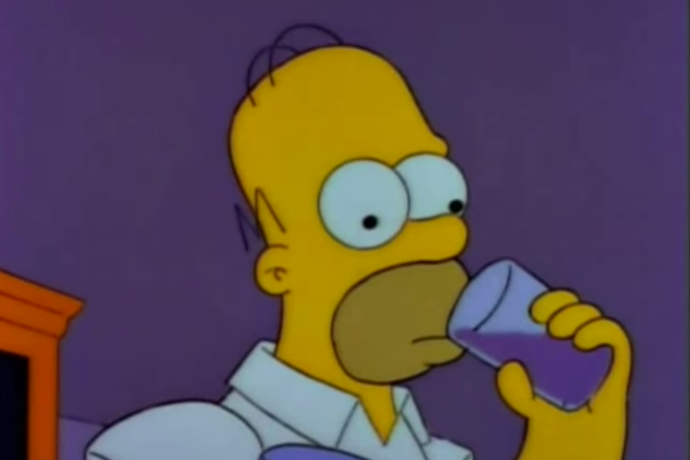 Have you ever dreamt of trying a cocktail only seen before in a cartoon, like the "Flaming Homer" from The Simpsons? While that may seem like an oddly specific question, one bartender whipped up some Springfield-inspired concoctions for his YouTube channel, Cocktail Chemistry.

The first drink he attempts is, in fact, the "Flaming Homer," which is frankly just a hodgepodge of different liquors supplemented with cough syrup that you then light on fire, because the "fire makes it taste good." Quickly, we learned that not only would the cocktail not light on fire, but it was "godawful" to begin with. Next up was the "Skittlebrau," which is really just Skittles floating in Budweiser, and though that still seems pretty unappetizing, it was interesting to note that apparently the beer takes on a lot of flavor from the Skittles.
Luckily, this clever bartender then made two actually drinkable versions of each cocktail that you can try at home if you're really dying to drink like Homer Simpson. Check out the video below and try not to imagine what the original "Flaming Homer" might taste like.
Photo via Cocktail Chemistry on YouTube
Recent Articles

Feedback
How are we doing? Tell us what you like or don't like and how we can improve. We would love to hear your thoughts!