Where to Celebrate St. Patrick's Day 2017 in NYC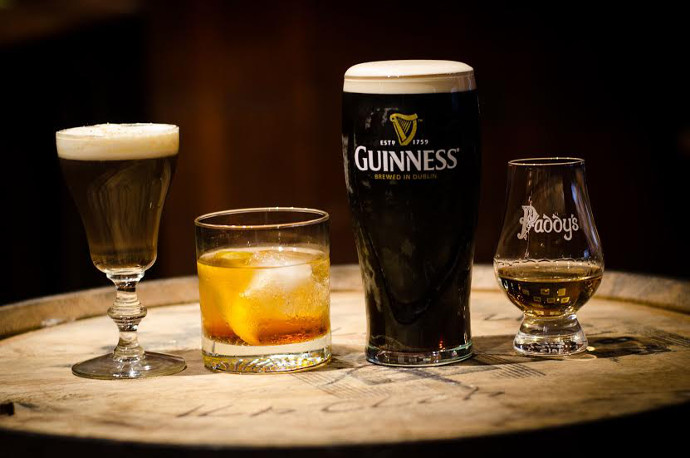 The luck of the Irish to you—meaning that we hope your hangover isn't too bad. Tis the season to wear some green and show off your Celtic pride. Rich in immigrant tradition, there's nothing like spending St. Patrick's Day in NYC, where history and culture is a big to-do. We've rounded up some NYC pubs that boast some tried and true Irish pride for your annual St. Patty's Day crawl.
Not only is The Dead Rabbit considered a NYC cocktail landmark, it proved to be a vital contribution to the cocktail renaissance we all know and love. The bar also happens to be incredibly Irish. Aside from the realest Irish drinks around, definitely grab some of those scotch eggs, and lamb shepard's pie on your visit. (30 Water St., New York, NY; 646-422-7906)
Probably as authentic as it gets outside of ole Ireland itself, McSorely's is an Irish haunt that happens to be one of the oldest bars in NYC. However, it should be noted that no whiskey is served at this bar. Instead, your selection is limited to either light or dark ale, but frankly, that's all you need. McSorely's is for that devil-may-care kind of person and there's something quiet endearing in that, so embrace those sawdust covered floors and definitely stop by for St. Patty's. (15 E 7th St., New York, NY; 212-473-9148)
The name says it all, and with a name which in Gaelic , means 'the poor mouth', you know this spot sports some serious Irish flair. Considered a culture house for Irish art, music and all things pertaining to said Isle—An Béal Bocht is more than just a spot for St. Patty's drinking. So get good and green and really connect to that 1/16 Irish blood in you here along your crawl. (445 W 238th St., Bronx, NY; 718-884-7127)
The bar is lined with Irishman ready to tell a story as long as you buy them a beer. Donovan's Pub is acomforting home away from home for the those seeking shelter, and for this St. Patty's Day, a rowdy good time. Always generous with the drink specials this place is a sure fire spot to put down on that Patty's pilgrimage. (57-24 Roosevelt Ave., Woodside, NY; 718-429-9399)
The Shebeen of Shebeen's Molly's Pub delivers that soothing Celtic spirit to put you in the mood for St. Patty's Day. Even if you've never been to Ireland you'd swear you'd been there just by stopping by Molly's to order the stew and pint of Murphy's Stout (brewed with an over-150 year old recipe). It's Ireland in the East Side so there's no reason why you shouldn't make it a destination. (287 3rd Ave., New York, NY; 212-889-3361)
Almost every stitch of the bar comes directly from Ireland itself. For the lively ones, Paddy Reilly's touts itself as a traditional Irish music bar and you bet that every night is a party. Want those super authentic Irish suds? Check out any one of the brews offered on the 8 taps at the bar specially designed by Guinness. (519 2nd Ave., New York, NY; 212-686-1210)
Photo via Brady Kennedy
Tags:
Beer
,
Cocktails
,
Food
,
Holiday
,
Parties
,
Whiskey
Recent Articles

Feedback
How are we doing? Tell us what you like or don't like and how we can improve. We would love to hear your thoughts!