Relive History at the Oldest Surviving Bars in New York City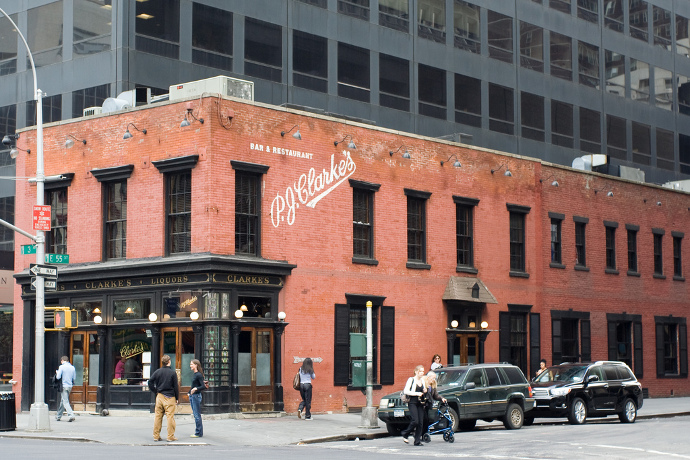 The Big Apple has some deep roots, and being the cultural mecca of the Western World, you can bet those roots are representative of different people and cultures from all over the world. If we've learned anything, it's that there is one unifying quality to this melting pot, and that's a good pub. Proving that the bar will always stand the test of time, we've rounded up the oldest surviving bars in NYC.

Fraunces Tavern
The oldest bar and restaurant in New York City, Fraunces Tavern is a bar, a restaurant, and a museum. The bar opened in 1762 under the name The Queen's Head Tavern by Samuel Fraunces. This bar has seen it all and stood the test of time and as far as celebrity appearances, it's got the one to top them all - George Washington. (54 Pearl St.; 212-968-1776)
McSorely's Old Ale House
Only serving two kinds of beer - light and dark - McSorely's is one of the only true remaining Irish pubs alive in NYC. Established in 1864, the emphasis of this ancient Irish watering hole is on socializing. Here, the pub is a sacred temple where friends and strangers alike can meet up and chat over a brew. That being said, take note: no music or television is ever played in this bar, so be ready for some conversation.
(15 E 7th St.; 212-473-9148)
Ear Inn
Opened in 1812 by African American Revolutionary War Veteran James Brown, the Ear Inn began operations serving beers to local sailors. In 1817, the porter was sold to an industrious Irishman by the name of Thomas Cloke, who immediately began bottling beer and spirits to sell to the local sailors. The Bar is still around today, and its clientele has only expanded. (326 Spring St.; 212-226-9060)
Old Town Bar
Over in Union Square is the Old Town Bar, founded in 1882. Surviving the Prohibition era under the guise of Craig's Restaurant, patrons could hide their alcoholic beverages in a cubby hole under the seats. While most of the vestiges decorated the restaurant are circa 1930, the oldest piece of the bar is actually the urinals, which are over a century old! (45 E 18th St.; 212-529-6732)
P.J. Clarke's
This East Side classic opened its doors in 1884, and in 1940, it is said that Johnny Mercer wrote his hit song 'One for My Baby' on a napkin at P.J. Clarke's. Buddy Holly proposed to his wife here. Frank Sinatra was a regular, Keith Richards performed 'Brown Sugar' at the venue unannounced, and P.J. Clarke's has been the shooting location for various films and television shows including Mad Men and Annie Hall. (915 3rd Ave.; 212-317-1616)
The White Horse Tavern
"Kerouac, Go Home" was the infamous line written on the bathroom wall of this joint, which suggests how frequently the author visited the tavern. Being home to many literary minds of the 1950s, it is said that the ghost of Dylan Thomas, another regular and author, still haunts his favorite seat in the middle of the room. (567 Hudson St.; 212-989-3956)
Photo via Flickr user mava
Recent Articles

Feedback
How are we doing? Tell us what you like or don't like and how we can improve. We would love to hear your thoughts!