New York City's Best Whiskey Bars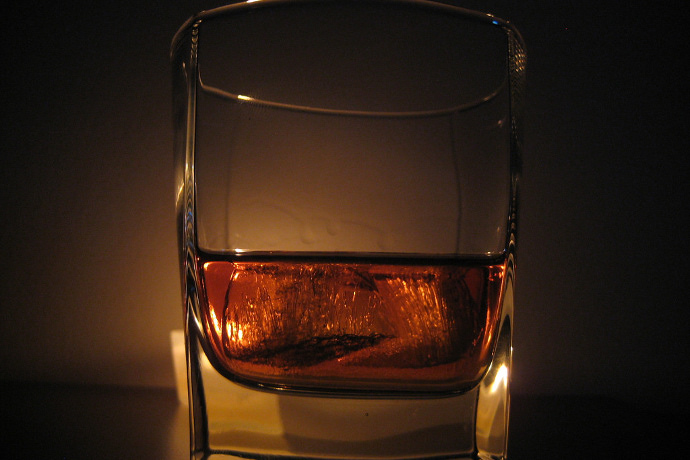 Whiskey is perhaps one of the most celebrated spirits in the entire world — with its various forms, its distinct flavor, smoothness, and strength, it has a special place in the annals of humanity. So special, in fact, that there are bars dedicated exclusively to stocking the world's finest whiskeys for you to enjoy. Without further ado, Drink NYC is pleased to provide you with some of NYC's finest whiskey bars.

Post Office
Right off the Marcy stop you will find Williamsburg's contribution to whiskey imbibing culture. Small and quaint Post Office is where you can meet friendly strangers and old friends to bound over the vast array of whiskey selections from all over the globe. Careful attention has been made to annotate each whiskey, so neat or on the rocks is certainly a suggested route; however, check out their special whiskey cocktail selection for an extra fun time. (188 Havemeyer St., Brooklyn; 718-963-2574)
Daddy-O
This East Village haunt is home to those whose desires are simple, like a no-fuss can of domestic beer and late night bites to sop up all that booze with. It's also home to those with distinction and conviction when choosing a premiere whiskey for sipping. With a selection including a collection of over 30 single malts alone (nevermind the blends), Daddy-O is that infamous destination made for that whiskey-dedicated evening.
(44 Bedford St.; 212-414-8884)
Maysville
There are really two kinds of whiskey drinkers — those with the snifter, and those with the low ball — and Maysville caters to the latter. Maysville is a down to business whiskey emporium that fixes up some absolutely indulgent southern BBQ. However, do not be misled, as this whiskey collection is SERIOUS and so is their attitude. Maysville offers several whiskey classes, and tasting events making it a must-get-to destination for the whiskey lover. (17 W 26th St.; 646-490-8240)
The Big Whiskey
For owners George and Justin Ruotolo and Rob Magill, there appears to be a trend in their tastes and fancies. Also owners of The Whiskey Brooklyn, The Little Whiskey, Whiskey Tavern, The Whiskey Annex, and The Whiskey Shop, these gentlemen have a very clear mission statement to the public, and that is to serve whiskey, sling soundly priced grub, and feature big screen TVs to watch the game. (44 Berry St., Brooklyn; 718-387-8444)
Copper & Oak
In the Lower East Side you will find Copper & Oak, a spot that is refined, educated, and above all, enthusiastic about whiskey. With entire walls lined with whiskey selections visible through alluring dim light and glass, there's a guarantee that you will find the thing you are looking for and the thing you didn't expect to find. (157 Allen St.; 212-460-5545)
Highlands
Drinking scotch, eating lamb sausage rolls, and listening to a Scottish bartender with a Scottish accent talk about Scotch and being Scottish is a hell of a thing to experience. That experience is not only awesome, but necessary, especially if you're a fan of the spirit. Highlands sets a tone and an atmosphere that makes you remember why you fell in love with scotch and why you'll never leave her. (150 W 10th St.; 212-229-2670)
Photo via Flickr user petyosi
Recent Articles

Feedback
How are we doing? Tell us what you like or don't like and how we can improve. We would love to hear your thoughts!