Where to Drink With Your Dog in NYC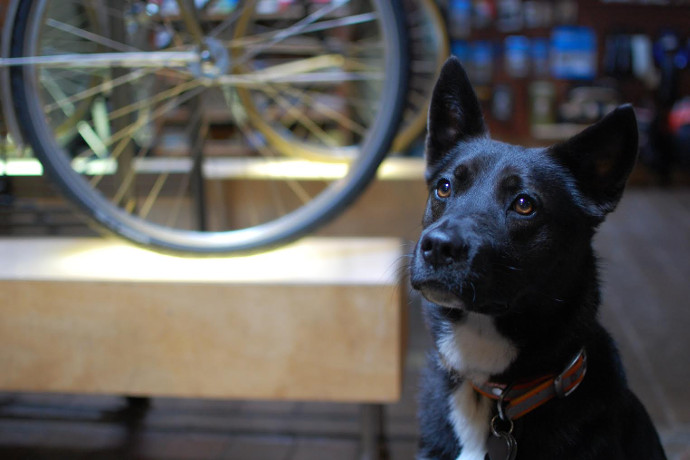 Choosing between your pup and a pint is a decision no one should have to make. Due to NYC Health Department Laws many, and indeed most, food and beverage proprietors have shied away from allowing dogs inside their premises to avoid steep fines. Luckily for you we've rounded up some great dog-friendly bars who love dogs as much as we all do.
Jukebox, check. Backyard, check. Dogs, check. Located in Williamsburg, Lucky Dog is the hangout spot for pups and humans alike, and with a great beer selection on tap to boot — it's a win-win for everyone. (303 Bedford Ave., Brooklyn, NY)
You may not find owls at The Owl Farm, but you will find dogs at this hip and laid back bar in Park Slope. Take an afternoon to sit in the backyard with Spot and try some new beers! (297 9th St., Brooklyn, NY; 718-499-4988)
Located in Park Slope, a neighborhood that is essentially a puppy parade, The Gate offers some rare craft beers, and a patio where you can drink said beers with your best friend, your dog. (321 5th Ave., Brooklyn, NY; 718-768-4329)
Here's the deal — this dog-friendly super chill bar is located in the Financial District. The Financial District. And, with the whole decor dog-themed it's definitely a great spot for dog lovers which means it's a great spot for us all. (55 Stone St., New York, NY; 917-409-0251)
A classic East Village venue with all the classic East Village energy. With an outdoor area designed to be a chill zone with the pup, and a dog park across the street — it's a perfect little outing for man and dog alike. (111 Avenue A, New York, NY; 212-982-9533)
This Texas dive with a punk rock edge has billiards, darts, and of course Buck Hunter. It meets all the criteria for a good time and with a backyard included and the pro-dog approach it's even better. (212 Berry St., Brooklyn, NY; 718-218-8787)
Located in the East Village, d.b.a. Has an impressive selection on tap serving over 20 draft beers alone. While you can't order food, you are certainly allowed to bring in some of your own. There is a patio, but for those cold nights, pups are welcome inside too. (41 1st Ave., New York, NY; 212-475-5097)
Brick-walled backyard and plenty of space this Queens craft-beer haven is a great spot to bring the pooch for a couple of casual beers, snacks, and some backyard bashing. (45-48 Vernon Blvd., Long Island City, NY; 718-786-5400)
This Upper West Side hot spot is as much as an enthusiast of your dog as you are. Fred's has pictures all over the walls of customers' dogs, their dogs, just loads of dogs. (476 Amsterdam Ave., New York, NY; 212-579-3076)
Photo via Alexander Frane
Tags:
Outdoor Seating
Recent Articles

Feedback
How are we doing? Tell us what you like or don't like and how we can improve. We would love to hear your thoughts!