How to Celebrate Father's Day 2016 in New York City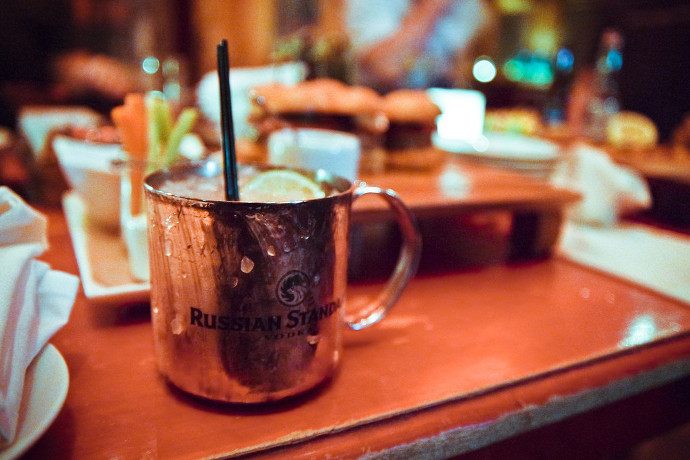 For alcohol-loving families everywhere, Father's Day is a perfect excuse to get together over some home-brewed beer, or New York moonshine, or Moscow Mules...you'll see what else we've got on this list. All of the gift ideas on this list imply activities you can do with dad, even if that activity is just sitting in the living room drinking moonshine.
If your dad is into DIY (and beer), this is a pretty thoughtful present. if the old man can master the process. Just think, if he gets enthusiastic about it, you could look forward to-dad brand beer every time you visit him. (100 Frost St., Brooklyn; 718-389-2982)
King's County Distillery's Moonshine
Probably the most high-end moonshine you could expect to get your hands on, this corn whisky has won bronze, silver, and gold medals at the Craft Spirit Awards. (299 Sands St., Bldg 121, Brooklyn; 347-689-4211)
Brooklyn Hemispherical Bitters
For the Old Fashioned loving dad, these bitters come in a variety of surprising flavors, ranging from the ever-popular sriracha to rhubarb. Each bitter comes with a recommended recipe, so you can put dad's present to use right away and give one a try. (Available in multiple locations throughout the city; 917-714-7782)
Prohibition Wednesday at Apotheke
If you're dad's more the partying type, take him out on the town to experience an out of the ordinary Wednesday. During Apotheke's "Prohibition Sessions," you can catch a burlesque performance accompanied by twenties jazz while sipping a "prescription" cocktail. (9 Doyers St.; 212-406-0400)
Vintage Cocktail Menu Art
For the true booze nerd, reproductions of old cocktail menus might actually be a cool thing to have. Otherwise, these do make for some pretty killer wall decor — they're like a way classier version of those old fashioned looking beer posters you see in college dorm rooms. These are actually real vintage images, and they're quite aesthetically pleasing. You can get ones that are specifically from New York, too. (Available online; 917-572-8991)
Copper Moscow Mule Mugs
Some drinks just taste better in a certain kind of cup, and for Moscow Mules, that cup is a copper mug. Regardless of what dad is drinking, though, a copper mug will help regulate its temperature. (Available online; 855-598-8959)
Whisky Tasting at The Flatiron Room
The Flatiron Room is holding a special Luxury Whiskies tasting in honor of Father's Day on Sunday, June 19th. Starting at 6pm, the class consists of tasting six different whiskies, and appetizers will be provided. Of course, this is on the pricy end of the Father's Day gift spectrum at $130, but so is a bar tab with a dad who can drink. (37 W 26th St.; 212-725-3860)
Photo via Flickr user nan palmero
Recent Articles

Feedback
How are we doing? Tell us what you like or don't like and how we can improve. We would love to hear your thoughts!