New York City's Best Local Summertime Beers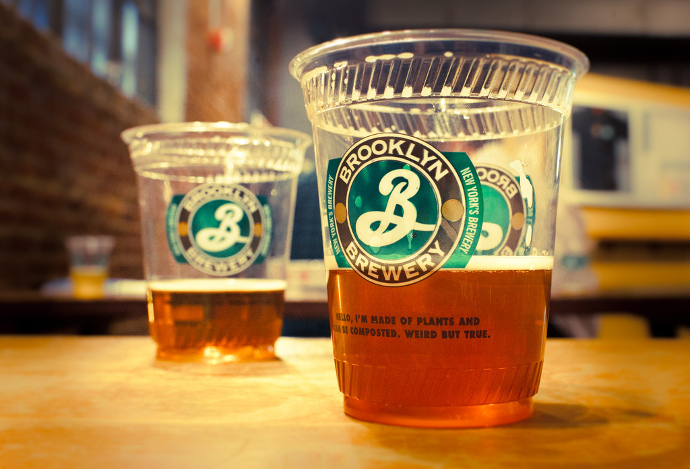 From fruity to salty, you'll get all the flavors of the summer from these local New York City brews. Whether you pick them up from the corner store for a rooftop "picnic" or sit down to enjoy them at the brewpub where they're made, these beers will give you a brief reprieve from the city's brutal humidity this season.
One of the more commonly consumed local ales in the city, Brooklyn Summer Ale was pretty much made for BBQs and fire escapes. Made at the Brooklyn Brewery, this beer is mostly light, mildly bitter, and has a distinct bread-like flavor. (79 N 11th St., Brooklyn; 718-223-6654)
The color of this beer, a sort of reddish orange gold, matches up with the flavor. Saison tastes of strawberry, citrus, and hay, and it is extremely easy to drink. An early summer beer, this one might be off the shelves and out from behind the bar by August. (529 Waverly Ave., Brooklyn)
A creation from SingleCut Beersmiths in Queens, this barely alcoholic beer (at 3.5% ABV) is the perfect level of tart and sweet to cool you down in the summer. Its pink tint might seem off-putting at first, but a sip of this hibiscus and currant infused beer should quickly win you over. SingleCut also makes similar brews in raspberry, cherry, and lemon sour for the warmer months. (19-33 37th St., Astoria; 718-606-0788)
A bitter, citrusy beer, this one will make your lips pucker and allow your buzz to mount at a reasonable pace. Coming to you from Long Island City, this beer both looks and tastes like summer. (80 43rd Rd., Long Island City; 347-688-2337)
Available at Threes Brewery, a brewpub in Brooklyn, this beer makes the list in part because of its name — a reference to one of the best movies of all time, The Big Lebowski. The Parlance is a juicy, floral IPA at 8.9% ABV a glass. (333 Douglass St., Brooklyn; 718-522-2110)
Paulaner's Pale Ale combines three different hops and is brewed right in downtown Manhattan. The fruity flavors in this beer feel appropriate for the season, and if you go to Paulaner and enjoy it, you can bring home a growler or a mini keg to stash away for a later summer gathering. (265 Bowery; 212-780-0300)
A big beer for Sixpoint this summer, Jammer is made using sea salt from Netarts Bay in Oregon. Since Netarts translates to oyster, it only follows that this beer goes well with shell dwellers. Easy to drink with seafood, it's a little bit sour and a little bit salty with an alcohol content on the low end. (40 Van Dyke St., Brooklyn; 347-227-8676)
Photo via Flickr user gLangille
Recent Articles

Feedback
How are we doing? Tell us what you like or don't like and how we can improve. We would love to hear your thoughts!