Where to Drink Summer Cocktails in NYC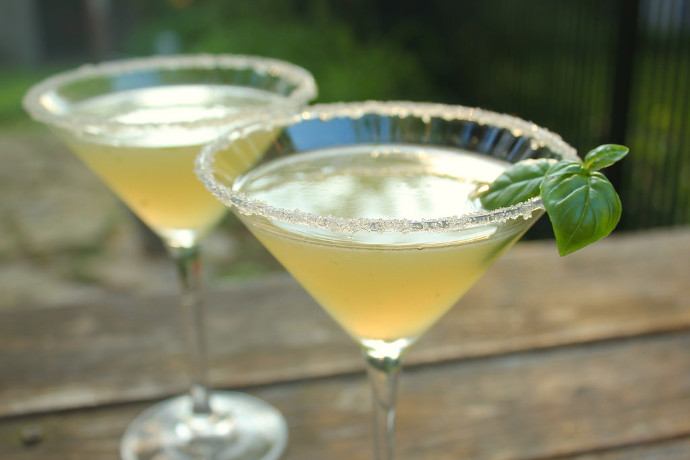 To make it through the heat and humidity of a New York summer, it's important to pin down the bars that know how to both celebrate the heat and combat it with their cocktails. The following bars all know their mixers and how to mess with them to come up with inventive drinks that will help you drink your way through the city's hottest months.
A small but airy bar with a distinctly sophisticated feel and a stage for musical performances, the Flatiron Room takes its cocktails seriously. Just in time for summer, they're serving a pineapple and red pepper vodka drink mixed with St. Germain, lemon, and passion fruit called Black Magic that's worth a try. For lychee lovers, the Lovely Kyoto mixes Iwai Japanese whisky with plum tea, Calpico, and lychee juice. (37 W 26th St.; 212-725-3860)
Dram almost always makes an appearance on seasonal cocktail lists. The bartenders are inventive and might even make you something impromptu if they're feeling inspired, so when the seasons change, the cocktails do as well. As of now, they're still on their spring cocktail menu, but heading into summer there are some fruity, warm weather reminiscent options. For instance, try the shaken mezcal cocktail, Dawn Vibration, includes amaro, pineapple, lime, grenadine and cava for a sweet and celebratory drink. (117 S 4th St., Brooklyn; 718-486-3726)
For some expensive but seriously delicious summer cocktails, head here. Cocktails cost $16 pretty much across the board, but the wide selection and original drinks make up for it. For something extra refreshing during those hot, summer days, try the Point Blank, a martini spruced up with by melon, cucumber, and Falernum. Otherwise, the cocktail list abounds with lively, fresh, and fruity flavors. (30 Water St.; 646-422-7906)
If you order a cocktail here, it will be beautiful. The garnish alone will make you feel like you're smack in the middle of an ideal summer day. A couple of the vodka drinks here stand out as warm weather favorites, including the Danube (vodka, lime, mint, and house-made cucumber soda) and the From Russia with Love (Russian vodka, lime again, rosewater, and ginger). (325 W 11th St.; 212-691-8845)
Not only are the cocktails here cheap (for New York) at $10 each, some of them also come in two sizes, so you can get a "short" for just $7. This Alphabet City haunt is very chill, and the cocktails have enough ingredients to be slightly different from any you've tasted before. An interesting one for the summer is a Collins based beverage with milagro tequila coffee bean inclusion, and if that doesn't intrigue you, perhaps the addition of orange bitters, chipotle agave, lime, and ginger beer will. (171 Avenue C; 212-254-7772)
Downstairs from Chelsea Market, the Tippler feels like a living room, thanks to all the carpets and old books (which were all chosen based on the color of their covers and spines). Basically, this bar pays attention to detail, and you'll taste it in their drinks. Go here with a group of friends and enjoy gin drink with cilantro, peach liqueur, and pineapple ("Friday On My Mind") or get a little weirder with a surprisingly light whiskey drink that includes sugar snap peas, lemon, and two kinds of mint ("Pea Diddy"—get it?). (425 W 15th St.; 212-206-0000)
Great for summer classics, Huckleberry Bar is manageable on the wallet and a relaxing place to sit with your cocktail of choice. Go here for a good, old Pimm's Cup, Sazerac, or French 75. They're all done well without needing any extra flourishes to attract patrons' attention. (588 Grand St., Brooklyn; 718-218-8555)
Recent Articles

Feedback
How are we doing? Tell us what you like or don't like and how we can improve. We would love to hear your thoughts!