NYC Bars With Great Outdoor Seating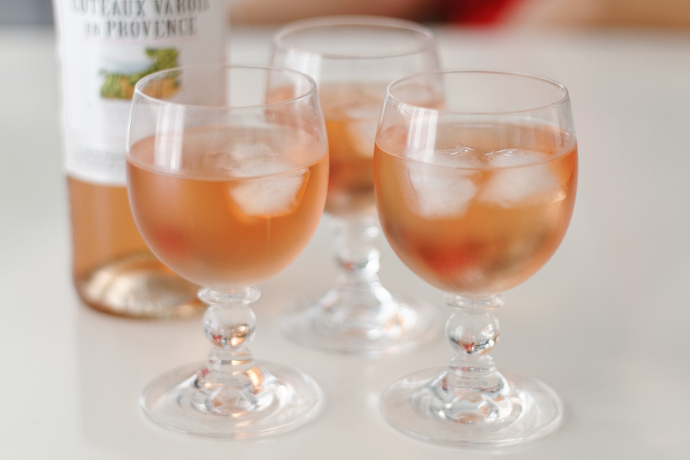 Now that the sun has spread its warm rays over the city, bar-goers have crawled out of their darkened apartments and entered the light... only to again retreat into the shadows of their favorite cold weather bars. Don't let this happen to you. Instead, try visiting any of these outdoor watering holes.
The outdoor space at this Canadian-owned bar makes for an amazing day-drinking hangout spot. It's big enough that each table allows for the feel of a private gathering, and there are smoking and non-smoking sections (so you can bring all your friends!). Importantly, the whiskey selection is standout. (609 Grand St., Brooklyn; 347-384-2526)
Great frozen margaritas combined with a non-roof outdoor space n Manhattan makes this spot worth visiting. A good place to hang with friends, it can get pretty crowded in the late evenings, and that crowd can get fairly rowdy. Overall, the place lives up to its name (interpret that as you will). (5 Spring St.; 212-334-7915)
Possibly the best warm weather bar in all of NYC, Williamsburg's Surf Bar is covered in sand (indoors and out) and specializes in huge, frozen drinks — the kind that come with umbrellas and will get you pretty drunk, like when you go to stand up after hours spent drinking in the sand. (139 N 6th St., Brooklyn; 718-302-4441)
This outdoor space leads up to the entrance of this bar/eatery, basically greeting you with the idea that it's better to drink your beer outside. The hamburger and hot dog selection is also a huge draw. (618 St. John's Pl., Brooklyn; 718-975-0196)
The best part about this place is its location on the Hudson River. You'll feel like you're out of the city (sort of, because it can get pretty busy), and it's a fairly family friendly environment. Try and get a seat close to the river for the most enjoyable experience, so you can drink comfortably in the breeze. (W 79th St.; 212-496-5542)
Basically a large party venue, Queens-based Studio Square screens major sporting events, hosts DJs, and celebrates ladies' night every Wednesday. You can drink and eat bar food during the day or stop by for lively spring and summer evenings. (35-33 36th St., Astoria; 718-383-1001)
A big, open outdoor space makes this an ideal warm weather bar. The tables are also just the right size for a game of beer pong… which, let's be honest, one never gets too old to play. (60 S 2nd St., Brooklyn; 917-719-6072)
Tags:
Beer
,
Cocktails
,
Wine
Recent Articles

Feedback
How are we doing? Tell us what you like or don't like and how we can improve. We would love to hear your thoughts!