The Best Fall Cocktails in NYC and Where to Find Them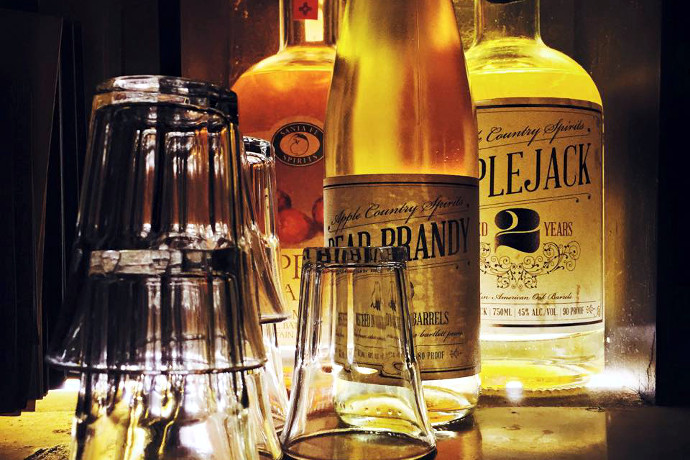 Fall in NYC is sweet and heavy this year. The crisp, autumnal flavors of cider and apple brandy have arrived, and it's time to fully embrace the cooler weather. These cocktails will mesh perfectly with sweaters and scarves and keep you warm as well as refreshed.

The Wild Bee's Old Fashioned
Any bourbon drink at this time of year seems to take on the color and attitude of fall. Honey and rosemary vanilla syrup with Angostura bitters make this Buffalo Trace bourbon delightful.
(
Juliette
, 135 N 5th St., Brooklyn; 718-388-9222)

Lounge Act
Flavors of orange and plum, herbs and slight anise will make you think of the seasons changing…from very hot to not so hot. Dudognon Cognac and Rittenhouse Rye will get you drunk on those thoughts. Served stirred in a coupe—classy.
(
Dram
, 177 S 4th St., Brooklyn; 718-486-3726)
Snow Cap Float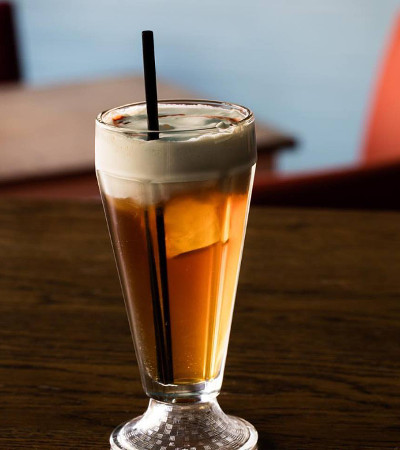 If you're still longing for those warm summer days, this cocktail packages a surprisingly warm cocktail into a summer treat. Barbancourt Rhum, Ramazzotti, and root beer bitters offer a rich, comforting taste topped off with vanilla and whipped cream.
(
Pouring Ribbons
, 225 Ave. B; 917-656-6788)

Stone Fence Boilermaker No.2
Drinking apple brandy with pear cider makes it hard to forget that you've entered autumn. Wassail specializes in cider, so the pear and apple beverages don't stop there.
(
Wassail
, 162 Orchard St.; 646-918-6835)

Casablanca Remake
Moderately sweet Bonal (an aperitif), Palo Cortado (a sherry), and maple flavors all in one cup may surprise you. The result is none too saccharine and feels positively clean.
(
Pearl & Ash
, 220 Bowery; 212-837-2370)

Sparkle & Shine
Moonshine transcends the seasons—even if it's cherry flavored. Mix it with champagne, vanilla, rhubarb, and somehow, you wind up in fall. Don't ask me how, though.
(
Distilled
, 211 W Broadway; 212-601-9514)

Pumpkin Martini
What would a list of fall cocktails be if it didn't include pumpkin? Starbucks knows the drill, and maybe it's true that pumpkin goes better with coffee than with liquor, but this pie of a martini may be the exception to the rule. It's made with vanilla vodka, creame liqueur, and pumpkin syrup, topped with whipped cream and sprinkled with cinnamon. You can't get much more fall than that.
(
Libation
, 137 Ludlow St.; 212-529-2153)
Top photo via
Wassail
; Snow Cap Float photo via
Pouring Ribbons
Tags:
Cocktails
,
Spirits
Recent Articles

Feedback
How are we doing? Tell us what you like or don't like and how we can improve. We would love to hear your thoughts!