Where to Celebrate Labor Day Weekend in NYC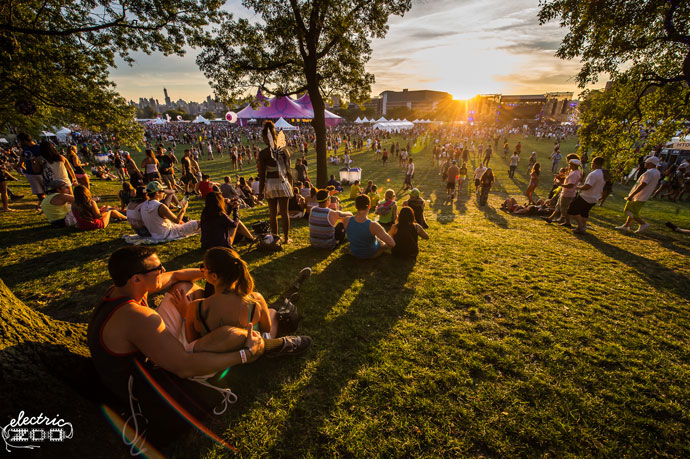 Labor Day Weekend is the summer's unofficial last hurrah. Luckily, this is well known to the point that New Yorkers across the boroughs are putting together events to let you part ways with the hottest time of the year on a high note. For example…

Located in an old school building (hence the name) in Long Island City, this MoMA will host its final concert of the summer on Saturday, September 5th. Featuring DJs from Detroit to Germany, the event will take place in the museum's courtyard with a $20 entry fee ($18 in advance), and the café will be serving cocktails until 9 PM. (MoMA PS1, 22-25 Jackson Ave., Long Island City; 718-784-2084)
The fact that this multiple day rave is quite expensive yet quickly selling out should indicate that it's worth spending the money to watch your summer go out with a (big, bright, multi-colored) bang. Meanwhile, the Randall's Island aspect makes it even more of an end-of-the-summer adventure. Do not lose your wristband if you decide to attend, as that's how you'll have to purchase drinks (no cash accepted). (Randall's Island, 20 Randall's Island Park)
If you feel like celebrating Labor Day Weekend in a classic yet low-key way, head over to Brooklyn's premiere park, where grills are ample and drinking alcohol in unassuming, plastic cups is a-okay. It's cheaper than going to a concert or a bar, and it gets you outdoors while the warm weather lasts—already it's no longer gruesomely hot! (Prospect Park, Brooklyn; 718-965-8951)
For another free of charge event, go to Brazilian day on September 6, in Manhattan's Little Brazil neighborhood (around West 46th Street). Wander around and soak up the surrounding energy, along with some cachaça cocktails at the area's multiple Brazilian restaurants. For instance, you can try a caipirinha, which is cachaça, sugar, and lime, at Via Brasil Restaurant. (Via Brasil Restaurant, 34 W 46th St.; 212-997-1158)
If you're looking for something more relaxing than a Brazilian festival, meander past some artwork at Washington Square's outdoor exhibit, which takes place throughout Labor Day Weekend. No, the art vendors will not be handing out booze, but there's a very solid bar nearby that offers a basically endless beer list where you can retreat after getting enough of the art.
(
The Half Pint
, 76 W 3rd St.; 212-260-1088)
Sit in the lap of luxury on the Sunday before Labor Day in the form of an expensive (but quite opulent) brunch on a sailboat, the Shearwater, which hosts a Sunday brunch sail at 11 AM. Tickets are a hefty $95, but if you can afford it and take into account that this includes an open champagne bar and a day on a sailboat, the price doesn't seem too, too much to ask. (North Cove Yacht Harbor, N End Ave. & Vesey St., Brookfield Place; 212-619-6900)

Yankees vs. Orioles Game
The Yankees are playing the Baltimore Orioles this Monday around 1 PM in the Bronx. If you can grab up some last minute tickets, posting up for all nine innings with beer after beer might not be the worst way to close out your summer in New York.
(Yankee Stadium, 1 E 161st St., Bronx; 718-293-4300)
Top photo by Doug Van Sant for ElectricZooFestival.com; Caipirinha photo via Via Brasil Restaurant
Tags:
Beer
,
Cocktails
,
Festival
,
Food
,
Music
,
Parties
,
Spirits
Recent Articles

Feedback
How are we doing? Tell us what you like or don't like and how we can improve. We would love to hear your thoughts!