The Best Three-Ingredient Cocktails for an Easy Night In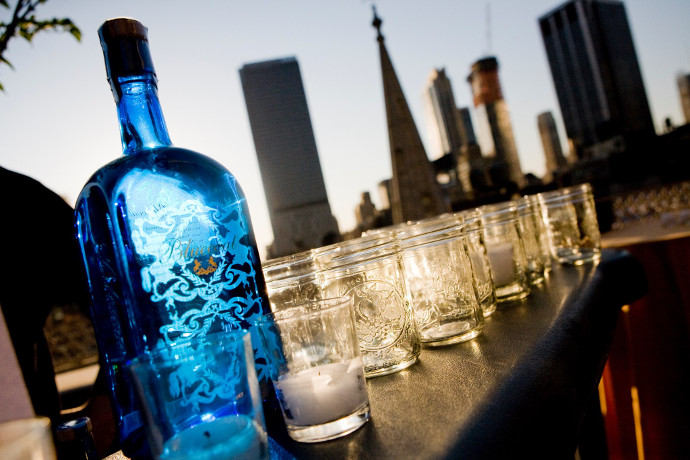 Now that we've made it to August here in New York, summer is crawling towards its end. The heat and humidity have made us city inhabitants thoroughly sluggish, meaning a night out at even the local dive requires more energy than we can muster.

Still, we must drink. And drink we shall, considering there are so many very good cocktails to be made with no more than three ingredients in the comfort of our own, hopefully air-conditioned apartments.

Classic G&T
Perhaps the perfect summer drink, a gin and tonic will get you through any stifling evening with the help of just gin, tonic, and a lime. To make your G&T especially tasty, opt for botanical gin for a more intense juniper (and lemon, and sage, and lavender) taste.

Vodka Berry Lemonade
If you want to harken back to your childhood while getting buzzed, just add lemonade to your vodka! Since lemonade is so sweet, you can even get away with buying the cheap stuff. For even more excitement, add some raspberries. Muddle them to unleash maximum flavor, or plop a couple whole ones in for a sweet treat at the bottom of your empty glass. For an easy fourth ingredient, add strawberries.

Dark 'n' Stormy
If you want to feel like you're floating on water without having to leave your apartment (or run the bathtub), make a cocktail heavy in dark rum and spicy with ginger beer to balance out the alcoholic flavor. Put it over ice, add a slice of lime to the rim (leftover from your G&T party), and you've got a Dark 'n' Stormy.
Tequila Sunrise
Back to the promised three ingredients, a Tequila Sunrise involves only tequila, orange juice, and grenadine syrup in a glass. Don't stir, as the drink gets its name because the grenadine sinks to the bottom while the orange juice floats on top. For extra flair, top it off with a maraschino cherry.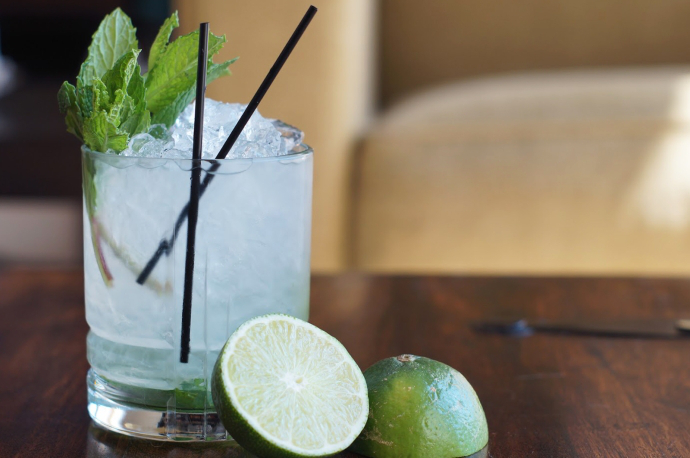 Mojito
Here's where we're going to get a little bit fancier with over three ingredients, but only because you hopefully still have some limes leftover and sugar already sitting in your cabinet. Besides those, you'll need white rum, sparkling water, and mint to make a proper mojito—about six mint leaves and a couple teaspoons of sugar should do per one, decently sized glass.

Michelada
Though more complex than a mojito, this refreshing beer cocktail is worth the trouble, and you can spend more on the additional ingredients, if you don't already have them laying around, since your base will be good ol', cheap Modelos. Clamato juice is often suggested as an addition to get that tangy, savory taste (half of which comes from clams and half from tomato, as you can perhaps tell from the name), but regular tomato juice works, too, for your vegetarian friends. Shake in three or so dashes of your favorite hot sauce, two of Worcestershire, another couple of soy sauce, some lime juice, and, if you're feeling fancy, add some salt or salty, spicy seasoning to the rim.

White Wine Sangria
This drink marks another opportunity to opt for the cheap alcohol—whatever white wine you choose will be diluted some by ice and various other liquids and fruits. Besides your big bottle of cheap white and ice cubes, throw in some generic lemon/lime soda (you be the judge of how much, depending on how sweet you want your sangria to be) and a bunch of fruit. Cut up green, yellow, or pink apples, strawberries, raspberries, grapefruit, peaches, blueberries, grapes, etc. will work just fine—choose just two or add a little of everything. The more fruit you put in, the more your cocktail doubles as a summertime snack. Feel free to add additional alcohol, like gin, or other liquids for flavor, like peach juice.

Top photo via Bluecoat American Dry Gin; Mojito photo by The Drink Nation
Tags:
Cocktails
,
Spirits
Recent Articles

Feedback
How are we doing? Tell us what you like or don't like and how we can improve. We would love to hear your thoughts!