NYC's Best Gin Cocktails for Welcoming Spring
Break out the gin!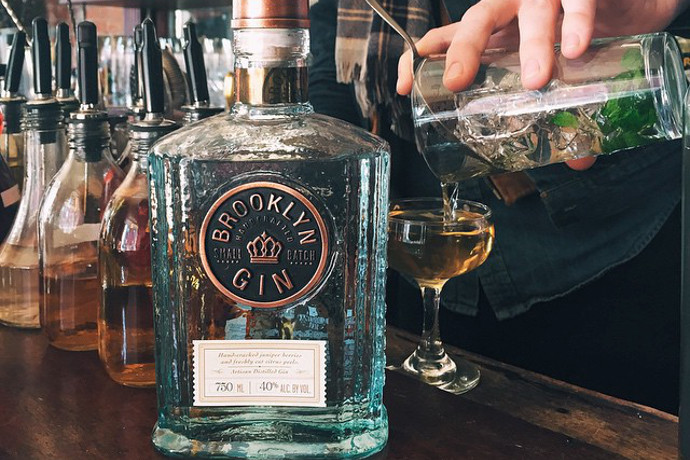 What marks the beginning of spring better than sipping a gin and tonic? If you're looking to get a little more adventurous with your gin drinking this season, here are a few suggestions in the city that will take you off the beaten, juniper path.

New Bar Smell
In any NYC gin roundup, you've got to start with the Gin Palace, which offers almost countless gin cocktails in addition to a solid G&T for only $7. The New Bar Smell is great for spring because it's fresh in more ways than one. In addition to exuding playful- and lightness with flavors like lemon, lime, banana and green tea, this combination makes it entirely original. The green tea enters the picture infused with the gin (either Hayman's Old Tom, Hendrick's or Bol Genever), and the banana is the flavor of a Giffard Liqueur, which accompanies lemon and lime juice in addition to Fernet Branca. (95 Ave. A; 212-614-6818)

Gin and Juice
If you're looking for the classiest possible way to drink this Snoop Dogg touted beverage, you've found it here. Simple, clarified grapefruit juice serves as the perfect compliment to gin. (207 2nd Ave.; 212-254-3500)

Night on the Sun
Reminiscent of the winter whiskey drinks that came before it, this Citadelle gin cocktail includes the flavors of orange, honey, lemon and Angostura bitters. Club soda gives it that much needed warm weather fizz, while Kronan Swedish Punsch boosts the sweetness and works perfectly with the warmer flavors. (177 S 4th St., Brooklyn; 718-486-3726)

The Blueprint Martini
A pretty classic martini, this one stands out for the Blueprint bartenders' attention to detail. Made with Greenhook Gin, dry vermouth and house-made lemon bitters (with a lemon twist), this drink is aimed at true martini lovers. (196 5th Ave., Brooklyn; 718-622-6644)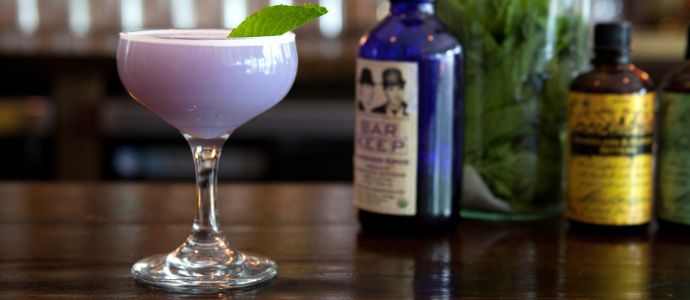 Violette Beauregarde
This one's a little odd, though it's worth giving it a try. Think of it as the Cadbury Cream Egg of gin drinks…well, that's a stretch, but perhaps the Easter candy of gin drinks? Anyway, the ingredients are Old Tom Gin, lavender spice bitters, fresh lemon juice and fresh mint, with crème de violette and egg white that make the drink creamy in addition to sharp and herbal. (101 Wilson Ave., Brooklyn; 718-483-9172)


French 75
Another simple and fresh option, the French 75 mixes Brooklyn Gin with lemon juice and simple syrup, and is topped with Prosecco. However, if you want a more complicated gin beverage, Huckleberry Bar also offers The Hero's Journey with Martin Miller's Gin, Lejay Crème de Cassis, Expirit de June and lemon juice with Third Rail Field 2 Farmhouse Ale splashed on top. (588 Grand St., Brooklyn; 718-218-8555)

Rosemary Gimlet
If you, for some reason, decide to pass up the famous Saint Florian gin cocktail (with Prosecco, Aperol, lemon and honey), try the Rosemary Gimlet. The rosemary infusion makes all the difference. (225 Park Ave. S; 212-869-8800)

Stonecutter Highball
Of course, this gin and cucumber combination is not be missed. With tonic syrup, club soda, lime and amer, this gin and cucumber beverage sings out a welcome to springtime in the city. (49 W 44th St.; 212-453-4287)
Tags:
Cocktails
,
Spirits
Recent Articles

Feedback
How are we doing? Tell us what you like or don't like and how we can improve. We would love to hear your thoughts!