Drink Your Way from Sweet to Spicy with Some of NYC's Best Margaritas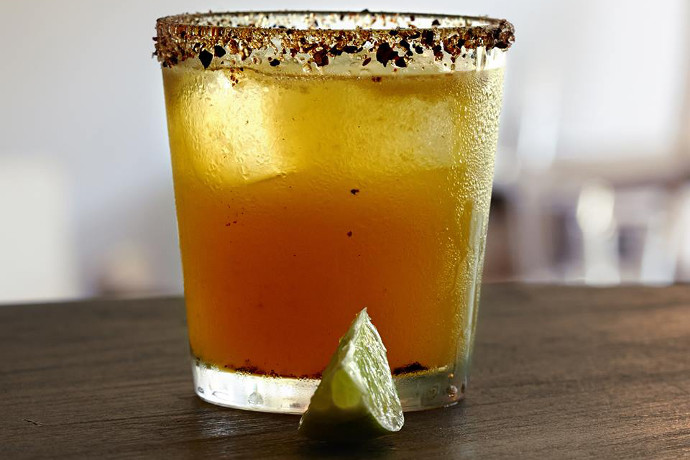 Margarita Day (yes, there's a holiday for the beloved party beverage) takes place on February 22nd, so it's time to get prepared by staking out the best margarita joints in the city. Whether the search takes you all the way to Bronx, where you can accompany your tequila-based beverage with top notch Mexican fare, or to Brooklyn, where you'll find an unimaginably lengthy mescal/tequila menu, you'll enjoy the trip…but be careful getting home once you've got a couple of margaritas in you.

Adding "smoke" to your margarita at Mercadito is the way to go. Even though it'll cost you $3 extra, the flavor is worth it. You could also tack on an additional $1.50 to the regular margarita for some fruit in your cocktail. (179 Ave. B; 212-529-6490)
The margaritas here garnered rave reviews and come in a slew of flavors, ranging from tangy grapefruit to unbelievably juicy watermelon to spicy habanero. Somehow spicy margaritas offer the most thorough satisfaction. (253 Broome St.; 212-228-6710)
Think of this place as the 16 Handles of margaritas. The Hells Kitchen establishment offers over 25 different margarita flavors (yup, 25), like pineapple, mango, papaya, guava and the usual—chocolate, blue curacao, amaretto, cranberry, Mai Tai… They are all frozen and all gigantic. (818 10th Ave.; 212-315-9444)
With a happy hour that boasts $7 margaritas (of a decent enough stature), it's worth making the trip to Ofrenda. Flavored margaritas, for an extra dollar each, offer the taste of prickly pear, blood orange and cucumber (so, tasteful as opposed to the garish options at Mamasita). You can also go smoky and spicy for $8. (113 7th Ave. South; 212-924-2305)
This restaurant specializes in what seems to be two things: tacos and tequila. The tequilas and mezcales menu is extensive, so the fact that the $11 margs aren't particularly large gets seriously overshadowed by the quality of the alcohol within. (372 Graham Ave.; 718-782-8171)
A little out of the way for those aiming to dine in and around Manhattan, this restaurant lies close to the 6 train and offers some of the best Mexican cuisine in the city. Margaritas come in various flavors and consistencies (i.e., mango, frozen), and there's no better way to enjoy such a beverage than with seriously delicious, flavorful, salty, spicy food. (2231 Westchester Ave., Bronx; 718-518-7425)

Rosa Mexicano
Yes, this place is a chain. No, that doesn't mean their margaritas are anything less than amazing. Rosa Mexicano gets creative with the classic cocktail, offering the likes of the Mezcalrita (Del Maguey Vida mescal, agave, lime and orange with two kinds of chile on the salted rim) and La Suprema (for those who feel like getting wild, it contains Partida reposada, Cointreau, Grand Marnier, lime and organic agave).
(9 E 18th St.; 212-533-3350)
Photo via Ofrenda
Tags:
Cocktails
,
Spirits
,
Tequila
Recent Articles

Feedback
How are we doing? Tell us what you like or don't like and how we can improve. We would love to hear your thoughts!