Ask the Experts: Where to Celebrate New Year's Eve and New Year's Day
The Night Before and the Morning After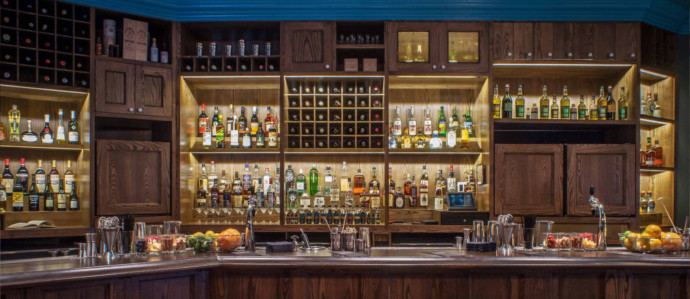 Let's be honest. Never mind not knowing what we're doing with our careers or our lives, some of us don't know what we're doing on New Year's Eve or New Year's Day. Fortunately, New Yorkers have an abundance of experts to help settle these problems. We're not talking about shrinks and college counselors. Leave the big stuff for later. If you don't know where to see out 2014 or slide sweetly into 2015, then the city has bartenders, restaurateurs and brand ambassadors with insiders' perspectives and a keen sense of how to end and start things right. The only rule they were given: No recommending your own place. Drink Nation asked each professional to recommend somewhere else to be. Each met the challenge differently. That's New York for you.
Out with Analogue
Jared Gordon, owner of Analogue, a conversation-friendly watering hole in Greenwich Village, recommends Pouring Ribbons for "excellent drinks, great service, and great conversation with Joaquín [Simó, a Pouring Ribbons partner and bartender] and the guys who work there." It is, Gordon says, a "fantastic" place to close out the old year, with "low-key excellence."
On New Year's Day, Gordon would go to "a classic Irish pub on the Upper East side . . . and have a beer with them." The pub of Gordon's choice is Ryan's Daughter, which has graced the neighborhood since 1979. Ryan's Daughter is "very low-key, very comfortable, no frills" making it a relaxing way to recover from an excessive night-before or to engage easily with a brand-new un-spoilt year. Named for the 1970 David Lean film, this local-loved pub is one of those Manhattan mainstays that's open almost every day of the year. (Don't try the doors on Christmas, though.) Ryan's Daughter has a pool table, a dartboard and Hoop Fever -- mini-basketball -- giving guests space to play. "It's just a classic neighborhood pub with great bartenders and a warm welcoming vibe." That's all you need to start a year.
Flying Out the Year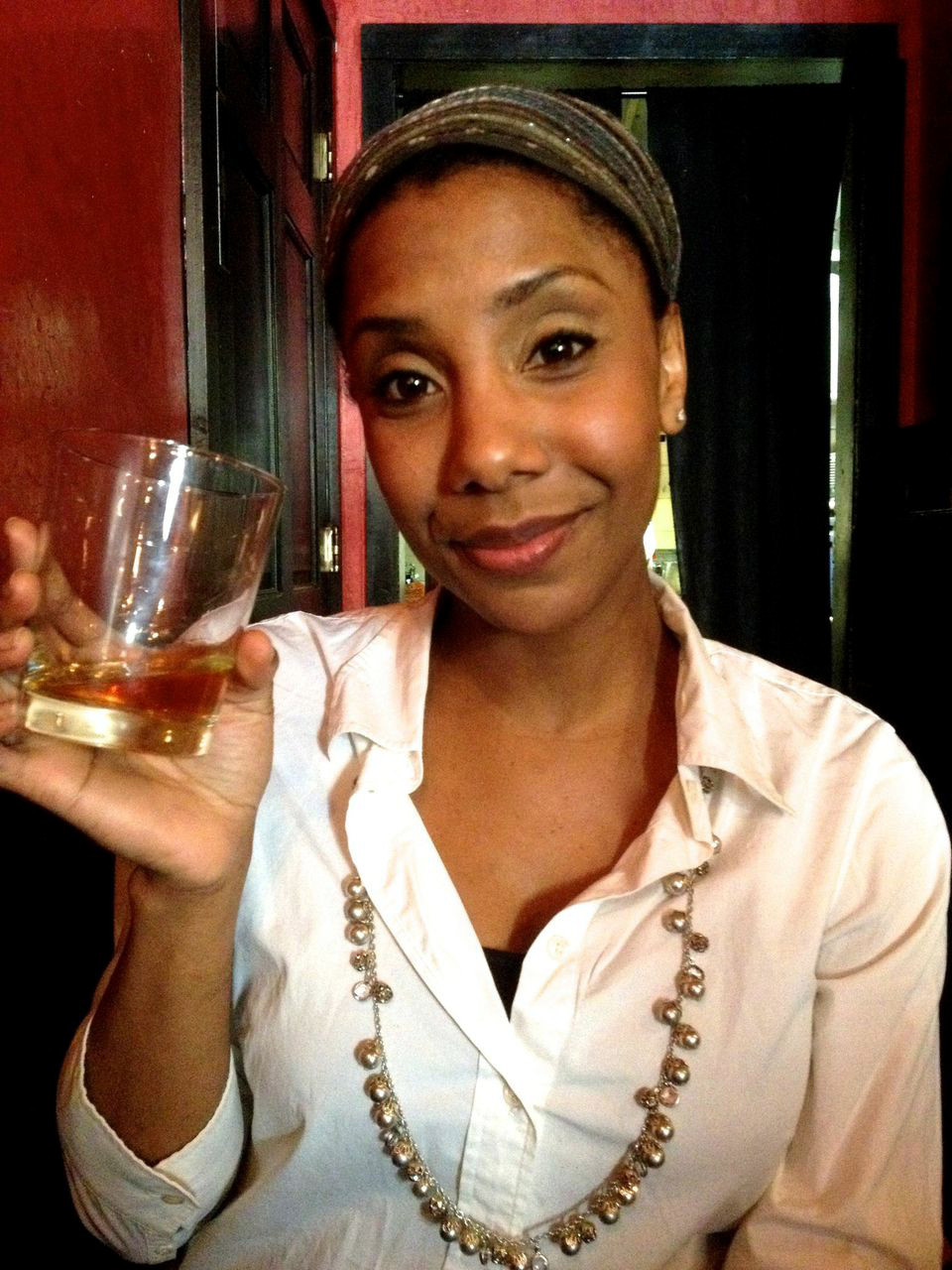 Tracie Franklin is the cofounder of Whersky and its director of education. A professional "whiskey geek", Franklin has had a crazy 2014 with "highs of highs and lows of lows." She'd see out the year of extremes "with flights of whiskey." The Whiskey Ward "has whisky flights that are super affordable," making this a happy and pocket-friendly way to end your relationship with 2014. "For me, whiskies hold memories." If that's not true for you, then you can make it so at The Whiskey Ward on New Year's Eve.
"My big thing is about food on the New Year." Franklin will have you in Harlem on New Year's Day. Specifically, she'll have you in 67 Orange Street. "I love it . . . The clientele there is mixed, from everywhere: all different walks of life, all different races, all different cultures, all different people, all different sexes. You sit and have a great cocktail with that delicious food, and the atmosphere is elegant. It's like a lounge." All of the cocktails are better than fine, but Franklin is particularly fond of "a Manhattan with cigar-smoked whiskey." That's a decadent springboard into a sparkling year, if you ask us.
Follow the Law
Padraig O'Brien, bartender of The Living Room and cofounder of Hatchet Proof, says that a good bar involves "a number of things adding up to a final overall experience." To have a great experience on New Year's Eve, take yourself to The Raines Law Room. In O'Brien's ideal scenario, Adam Minegar is behind the bar, but if he isn't, don't turn tail and leave. The Raines Law Room has two things that guarantee a good night for drink-lovers: "a list of challenging cocktails" and "a really nice ambience." It's a comfortable place to expand, experiment and enjoy. "It's definitely got that classy, old-school speakeasy vibe."
On New Year's Day, "a lot of what you want depends on how your New Year's Eve was." After a long night at work, "I'd want something more bright and lively . . . a nice brunch spot." O'Brien likes Cluny, in the West Village. "They have Bloody Marys and sparkling wines. I like champagne on New Year's Day." The food is farm-to-table, too. O'Brien is taken with the short rib hash. Pair that with a Bloody Mary and a kale salad, and you have an entrée to New Year's Day that is as healthful as it is spirited.
Jazz Up the Year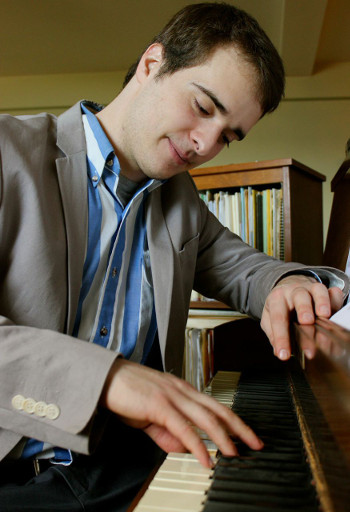 Daniel Rutkowski, a bartender at Middle Branch, is also a pianist, trumpet player and native New Yorker. For New Year's Eve, he'll direct you to The Wayland. "It still has that great but seedy East Village vibe. I go there to be one with the neighborhood. It's on the corner, so you get to see so much." On an average day – which New Year's Eve is not – The Wayland is "a respite from the craziness of Manhattan." "It's so far east, you feel like you're far away from everything else – and I don't see why that would be a bad thing on New Year's Eve, if you're looking to have time away from the hordes. I'm sure it's going to be packed . . ." but it will be packed with New York hordes, not tourist hordes. "They have a couple of really funky drinks. They do a kale margarita [the Garden Variety Margarita], a smoked Manhattan variation, but they take everything they do seriously." Rutkowski plucks three modifiers from the air: seasonal, not too crazy and very tasty. "They do very good food, as well."
"For New Year's Day, my first choice would be Udon West, on St. Mark's Place." The cash-only noodle house has a selection of Japanese beers. "It's the best udon I've ever had." It's tiny, with approximately "twelve seats at the bar," making it a lot like one of those sliver-sized bars you find in Tokyo. The bowls of udon are "umami bombs." It's a relaxing, comfortable spot. "Like any bar or open kitchen. You get to watch udon chefs construct the bowl. It's a beautiful thing." Those for whom the East Village is a trek too far need not fear missing fabulous udon and cold beer. "I think there's another branch in midtown," Rutkowski says.
A Transcendent New Year
The general manager and partner of the Blue Ribbon restaurants – Yes, all of them – Sean Sant Amour knows his way around the city, wine, cocktails and food. For New Year's Eve, "I'd go to Hotel Delmano, in Williamsburg, Brooklyn . . . Caviar, oysters, champagne: the classics on New Year's Eve." Why Hotel Delmano? "In Williamsburg," Sant Amour says, "Hotel Delmano was the first to offer such fare at that level." They know what they're doing, so your celebrations are in skilled hands.
Another food-lover, Sant Amour suggests starting 2015 with "a traditional Southern New Year's Day celebration, with black-eyed peas and greens and pork and chicken. For that, my recommendation would be the new Birds and Bubbles on Forsyth Street." The tip comes because of the food, and also "because of their champagne list." Having trouble wrapping your head around the pairing of black-eyed peas and champagne? Sant Amour says, laughing, "You have to remember, it's New Year's Day." All else aside, "champagne overrides an IPA or something else." If we're being honest, then champagne transcends the rules of normal pairings. Or just the rules.
Let the celebrations begin!
Photo via Pouring Ribbons, Tracie Franklin, and Daniel Rutkowski by Kevin P Gannon
Tags:
Beer
,
Cocktails
,
Food
,
Holiday
,
Parties
,
Spirits
,
Wine
Recent Articles

Feedback
How are we doing? Tell us what you like or don't like and how we can improve. We would love to hear your thoughts!