Fireball Pulled From European Shelves Over Propylene Glycol Levels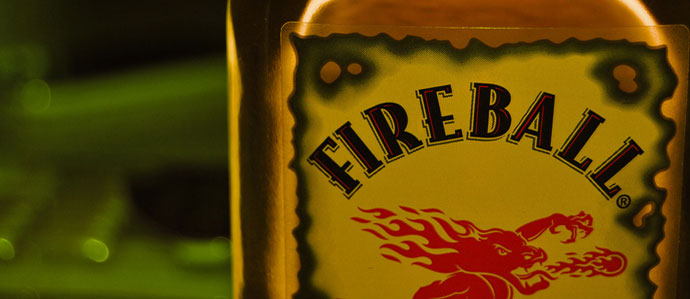 Nobody ever thinks it's a great idea to do shots of Fireball, but a new European recall may have people thinking twice about doing any shots of the cinnamon firewater at all.
Yesterday, shortly after this video of everyone and their moms taking slugs of Fireball at a wedding made its rounds across the interweb, Finland's national public broadcasting company, YLE, issued a report announcing the recall. According to the European Union's standards, Fireball contains "excessive levels of propylene glycol."
What is this curious propylene glycol, you ask? It's one of the main ingredients in the 'e-liquid' used in electronic cigarettes, and it's also used in a variety of antifreezes.
However, don't go dumping all your Fireball down the drains just yet. Propylene glycol is "generally recognized as safe", or GRAS, by the FDA. This means you would need to consume large quantities of the substance to notice any detrimental effects. So unless you're chugging down gallons of Fireball, you're probably safe. And if you do happen to be chugging gallons of Fireball, you probably have other issues to worry about.
Fireball does, in fact, meet all of the FDA's standards, and whether or not this European recall will affect shelves in your hometown is yet to be seen.
Photo via Flickr
Tags:
Spirits
,
Whiskey
Recent Articles

Feedback
How are we doing? Tell us what you like or don't like and how we can improve. We would love to hear your thoughts!