Can Beer Really Provide Insight Into the Collapse of Ancient Civilizations?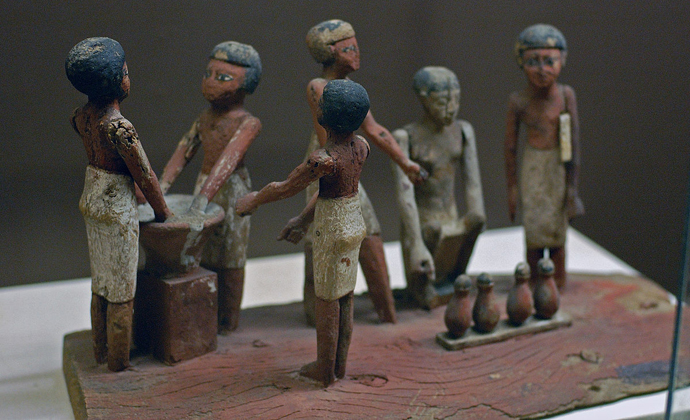 We're all familiar with — and for the most part accept — the idea that beer served as a major catalyst in the development of ancient civilizations.
This generally agreed upon concept posits that civilizations sprouted up around the early humans who grew and stored grain for making beer.
Why? Well, because beer is awesome.
But now scientists are conducting research to see if the beer and the ingredients that went into it can provide insight into possible changes in climate that may have played a hand in the demise of those same ancient societies.
Frank Hole, an emeritus professor at Yale University, and his colleagues have been studying barley grains excavated from archaeological sites all over the Near East. According to NBC News, what they've found is, the ancient grains do indeed tell a story. And it's kind of grim. Runaway barley grains that never made it to ancient brewer's kettles bear signs of drought and other taxing environmental abnormalities that tend to put a damper on civilizations.
Exactly what do these researchers hope to elicit from these findings?
For one, they hope to find ways to prevent present day societies from collapsing as global climate change continues to pose real and very serious threats.
Or as one researcher puts it:
"These ancient mega-drought occurrences are a very strong and reinforcing lesson for us who have the ability to literally understand the present and see the future … to take positive action to either avert what we see coming or mitigate its effects and protect our populations."
Averting civilization's end is certainly something we can raise a glass to.
Photo: Wooden model of beer making in ancient Egypt via Wikimedia Commons
Tags:
Bar Crawl
,
News
Recent Articles

Feedback
How are we doing? Tell us what you like or don't like and how we can improve. We would love to hear your thoughts!