Apparently Weed Gets You More Buzz For Your Buck Than Beer In Most States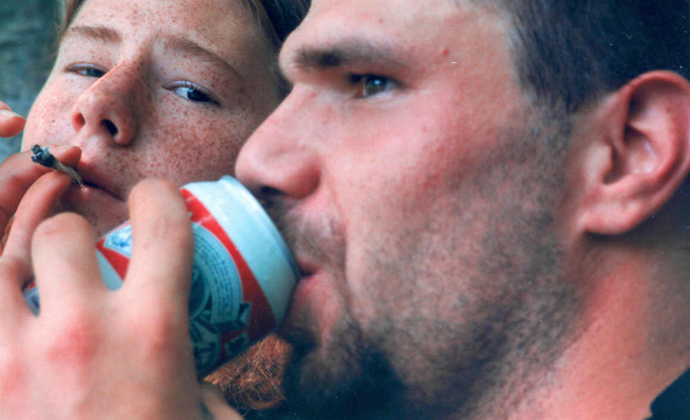 In terms of cost-buzz analysis, it turns out marijuana is far cheaper than an ice cold beer in most parts of the U.S.
The Washington Post's Wonkblog crunched the numbers to prove it.
Bloggers Roberto A. Ferdman and Christopher Ingraham came up with an estimated price for a joint's worth of weed for each of the 50 states, using data from the crowdsourcing site priceofweed.com. Then they compared that with a similar estimate for the cost of a 12 ounce Bud Light in each state. What they found was in most cases the grass was far cheaper than the suds.
In some places, like Nevada, Wyoming and South Dakota, beer is cheaper. And save for Colorado and Washington, Maryjane is still mostly illegal in the rest of the country. But with Americans growing increasingly indifferent to the once vilified herb, and the possibility of its widespread legalization becoming more of reality, prices are expected to plummet. And that in turn will mean more thrifty buzz-seekers will be sparking up rather than chugging down.
Meanwhile, there's two brewers we know of in Washington and Colorado that are taking a proactive stance on this trend.
Photo: Flickr user perspective
Tags:
Beer
,
News
Recent Articles

Feedback
How are we doing? Tell us what you like or don't like and how we can improve. We would love to hear your thoughts!