Craft Beer: It's Not So Much a Boys-Only Club After All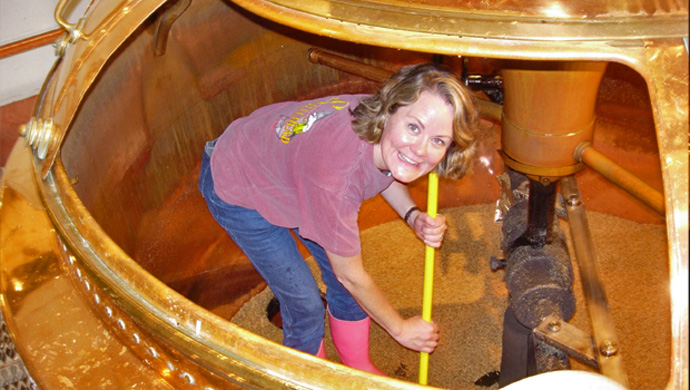 If there are indeed some truths to stereotypes, surely they must be outnumbered by the falsehoods. Nothing demonstrates this better than the world of craft beer, where brewers and connoisseurs of their work are usually typecast as balding, overweight, goateed white men dressed in cargo shorts and pun-y t-shirts. But in reality, nothing could be farther from the truth.
Craft beer, it turns out, is anything but an all-boys club. As the segment continues expanding at its tremendous rate, an increasing number of women are growing its ranks.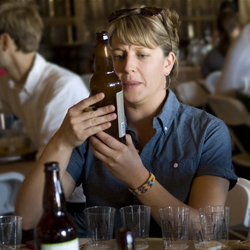 On the drinking side of things, a Gallup poll finds 20 percent of women prefer beer over all other alcoholic beverages. In comparison, 53 percent of men go with beer as their first choice. In another survey, researchers found that cold, craft-brewed suds recently knocked white wine down from the top spot of prefered drinks among women ages 18 to 34. Moreover, numbers show that women account for 25 percent of total beer consumption by volume in the U.S., and for 37 percent of total craft beer consumption. Better make room at the bar, boys.
But it's not just a matter of who's drinking what. Women are having just as much — if not more — of a profound impact on the craft beer world from inside the breweries too.
A recent study from Auburn University found that women make up 29 percent of brewery employees. The Pink Boots Society, a worldwide organization that was created to empower women beer professionals to advance their careers in the beer industry, now boasts 1,219 members and counting.
From pioneers like Stoudt's Brewery founder Carol Stoudt, who's been making beer — the old fashioned way with all grain and no adjuncts — and running all other aspects of her business for decades, to Urthel Brewery's Hildegard Van Ostaden whose Belgian-Blonde-IPA-hybrid, Hop-It, sparked an entirely new style of beer that's now copied by countless breweries all over the world, much of the craft beer world's innovations in recent years can be credited to the women working within it.
Like the aforementioned Van Ostaden and Urthel's game changing Hop-It, Gisela and Monika Meinel, the twenty-something sisters behind Germany's Meinel Brewery, are breaking new ground in the Bavarian beer scene with an imaginative approach to tried and true beer styles. Though their output is decidedly designed to appeal to women, Huffington Post points out that the Meinel beers are anything but dainty, timid or girly beverages. Instead they are seen as sophisticated libations with deep, complex aromas and flavors, and big, brawny ABVs.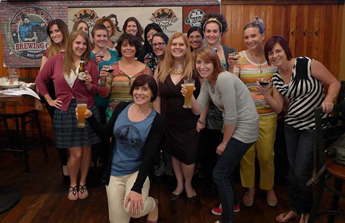 Beyond drinking and brewing, women are shaping the craft beer industry as entrepreneurs, too. While Kim Jordan, President and CEO of New Belgium Brewing, has managed to grow the Fort Collins-based brewery into the third largest in the U.S., Mariah Calagione has been handling all the marketing and merchandising efforts for Dogfish Head while acting as the "right-side of the brain" for husband and "off-centered" founder Sam Calagione since the brewery was founded back in 1995.
Really none of this should come as much of surprise. According to data contained in this infographic, from the very onset of some of the world's earliest civilizations, women were in charge of beer and brewing it. It wasn't until the Industrial Revolution and the commodification of beer that men began taking charge of it. Today, Brewers Association, the Colorado based non-profit trade association that represents the majority of U.S. breweries, says women will play a critical role in of the future of the craft beer market.
So, with women bringing incredible contributions to beer, and, no less, leaving a profound mark on the global industry, it's almost like they've come full circle over the course of last 4,500 years or so.
Photos: Pink Boots Society, Barley's Angels, Examiner
Tags:
Beer
,
News
Recent Articles

Feedback
How are we doing? Tell us what you like or don't like and how we can improve. We would love to hear your thoughts!