Jack Daniel's and Diageo Battle Over 'Tennessee Whiskey' Definition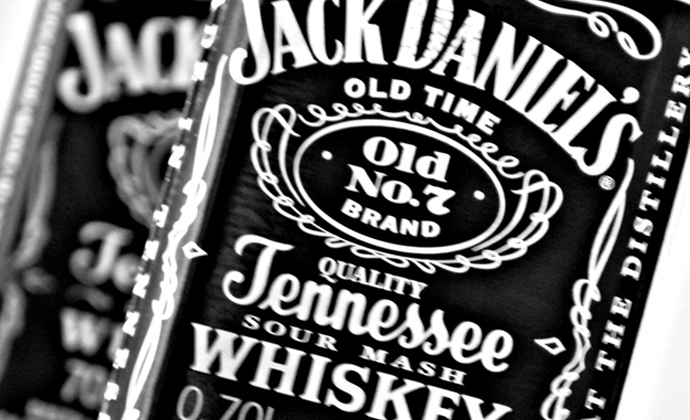 The definition of Tennessee Whiskey is at the heart of a battle that's been coming to a head in the Volunteer State. Legislators in Nashville this week are taking up the matter, and debating whether or not to roll back the prescribed standards of the designation.
Last year, at the behest of Jack Daniel's parent Brown-Forman, lawmakers there passed legislation that requires any potable potion labeled as Tennessee Whiskey to be made in state with at least 51 percent corn in the mash, filtered through maple charcoal and aged in charred virgin white oak barrels.
In theory, the law sets minimum quality standards for the category, but a year after it was enacted, other distillers are coming forward with charges that the definition, which essentially demands that all whiskey made in state follow the same processes employed at the famous Lynchburg distillery if it is to carry the Tennessee Whiskey designation, is too narrow and gives Jack Daniel's an unfair advantage.
Brown-Forman played the doomsday card late last week, claiming that the very future of Tennessee Whiskey is at risk should lawmakers give in and relax those rules. What's more, Wall Street Journal reports that the company accuses global booze behemoth Diageo of trying to undermine the designation in order to produce and market inferior products under the Tennessee Whiskey banner.
Diageo, which owns the second best selling brand of Tennessee Whiskey, George Dickel, fired back, saying its whiskey is produced in full compliance with the law, always has and it has no plans to deviate from its established production protocols. Nonetheless, the U.K.-based company argues the law enacted last year limits innovation and presents unnecessary hardships for the state's burgeoning craft distilling industry. At the center of the argument is the maple charcoal filtering and virgin white oak barrel requirements. Both are cost-prohibitive to burgeoning upstarts.
Some would like to see an all out repeal, while others would settle for relaxing the tight restrictions to allow oak barrels to be reused. What the lawmakers decide remains to be seen, but no matter what, it's doubtful that the fight will end anytime soon.
Photo: Flickr user floris-oosterveld
Tags:
Whiskey
Recent Articles

Feedback
How are we doing? Tell us what you like or don't like and how we can improve. We would love to hear your thoughts!