'Net Is Narrowing' on Pappy Van Winkle Thieves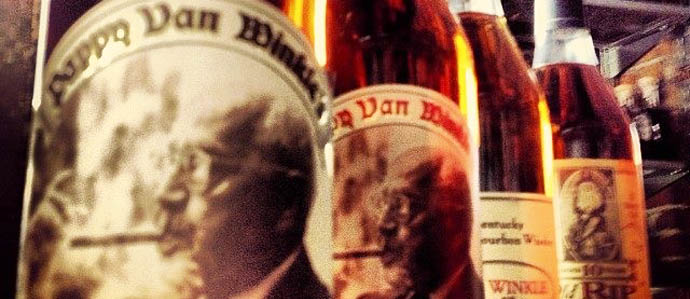 While the 85 cases of Pappy Van Winkle that went missing from the Buffalo Trace Distillery in Frankfort, Kentucky back in October, and the thieves responsible for its disappearance remain at large, authorities now say the "net is narrowing."
Kentucky's State Journal reports that The Frankford County Sheriff's office this week announced they have received numerous tips — 30 in just one night — after a $10,000 reward was posted for information leading to the near priceless lot of purloined whiskey's recovery, and the arrest of the crooks who took it.
"The net is narrowing," Sheriff Pat Melton told the Associated Press, hinting that the reward and subsequent tips that have come in since it was posted are shedding new light on the case.
The heist, which may in fact be the biggest bourbon boondoggle on record, saw 65 cases of Pappy Van Winkle's Family Reserve 20 Year, and nine cases of Van Winkle Family Reserve Rye surreptitiously removed from Buffalo Trace. The haul is valued at $26,000.
As if the ultra-rare Pappy Van Winkle, widely regarded as the world's greatest bourbon — not to mention so scarce that the Wall Street Journal recently lamented that it's a luxury that eludes even billionaires — wasn't already difficult enough to get a hold of, the fact that hundreds of bottles of the stuff are, for the time being, are missing means that prices for it are only going to go up.
Good luck getting yours.
Photo: Courtesy of Stateside
Tags:
Spirits
Recent Articles

Feedback
How are we doing? Tell us what you like or don't like and how we can improve. We would love to hear your thoughts!