Preserve That Bottle: Your Wine and Beer Deserve Better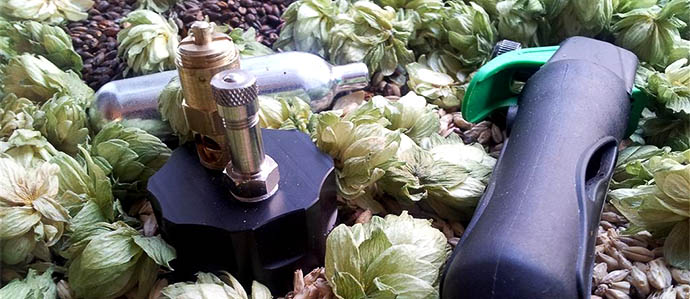 It's time to stop ditching a third of every growler you own, or throwing out the second half of a bottle of wine that, by now, just tastes like cork. Your wine and beer deserve better, and you do too.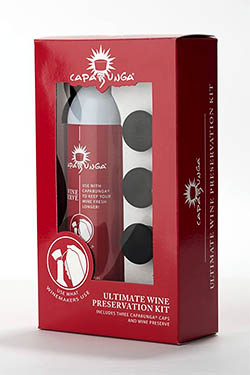 No matter how hard the Wall Street Journal tries to convince us that this is the "summer of the growler," these tote-your-own containers always been a little fussy and a lot of work — they're clunky, they're heavy, they shatter and, most importantly, they don't actually do great things for the beer you're pouring in them. The appeal of a growler lies in its ability to bring you "tap fresh" beer, but the fact is that those screw-tops let a lot of carbonation escape, sometimes in less than a day (and 64 ounces is, admittedly, a lot of beer to drink in a single day).
However, it's a brave new world for beer drinkers. The Growler Saver is a cap-and-canister system that allows beer drinkers to purge the oxygen from their growlers, and then inject CO2 which, according to the Growler Saver website, can keep beer fresh for weeks. It's basically the the same way keg beer is kept fresh. Even better, if one of your friends brings over a partially-filled, less-than-stellar growler, you can recarbonate it for them.
If you're doing what the pros do to preserve your beer, you might as well do the same with your wine. Silly name aside, the CapaBunga Ultimate Wine Preservation Kit ($23.95) should stop you from pouring more off-tasting Pinot Gris down the sink. Using what looks like a pressurized air keyboard cleaner, inert gases that won't oxidize wine fill up the empty space in the bottle. The reusable cap keeps the gases in. Now you can take a bottle of wine on a picnic and not get sloshed trying to finish it! And that's one less excuse for you to drink sub-par beer or wine.
Recent Articles

Feedback
How are we doing? Tell us what you like or don't like and how we can improve. We would love to hear your thoughts!