Budweiser Most Popular Drink Among Injured ER Patients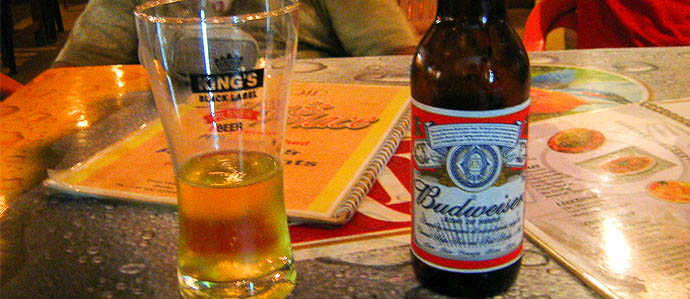 It's official: drinking Budweiser is bad for your health. Not in that long term, destroys your liver sense. No, this is much more immediate. Brian Alexander of NBC News writes up a new study that shows Budweiser to be the most common drink among people who showed up in emergency rooms after they'd been drinking.

Researchers at Johns Hopkins conducted the study by asking injured folks what alcohol they were sipping before they ended up in the hospital, and a whopping 15% answered Bud. Budweiser is a popular beer, to be sure, but NBC reports it has only 9.1% of the national beer market, so the number of ER visits it brought on is definitely disproportionate.

The second-most common thing to land drinkers in medical trouble was Steel Reserve Malt Liquor. That malt liquor leads to bad decisions is unsurprising, given its reputation as a cheap way to get obnoxiously wasted, but the disparity is even greater here: Steel Reserve has just 0.8% of the national market, and accounted for 14.7% of ER visits.

Next in line for drunk mishaps was Colt 45, then Bud Ice, then King Cobra (all malt liquors). Hard liquor doesn't show up until number six: cheap-brand Barton's vodka is the booze of choice for some ER-prone people.

The study — designed in part to help determine if there's a link between advertising and marketing and later injury — was just a pilot, so not large enough to draw long lasting conclusions. However, if the findings hold up, it's a harsh indictment of Big Beer's "drink your own 12-pack" culture.
Photo via Flickr/Jay Kay
Tags:
Beer
Recent Articles

Feedback
How are we doing? Tell us what you like or don't like and how we can improve. We would love to hear your thoughts!