Why Do Writers Drink? A New Book Looks at the Link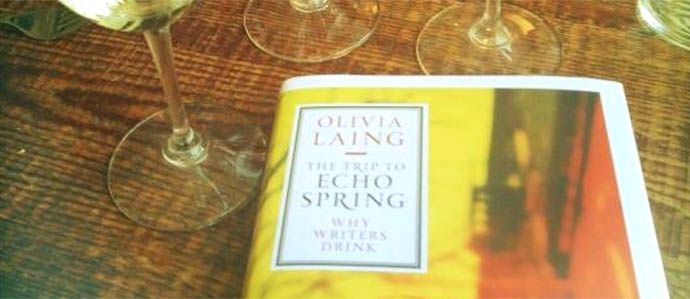 When he died in 1983, the New York Times called Tennessee Williams one of the "most important" American playwrights ever, but an entry from his diary shows he downed nearly a dozen drinks on an average day. No one would argue that Ernest Hemingway's aren't among the best in the world, but the man is just as well known for his tippling habits as his writing. Great authors are often alcoholics, Olivia Laing noticed — is there a link?

Laing takes the connection to task in a new book due out August 1. The Trip to Echo Spring: Why Writers Drink is a look at why some of the best literature is produced by some of the most booze-addicted men, framed by the author's cross-country trip to the sources of the luminaries' first drinks.

While the lives and habits of F. Scott Fitzgerald, Ernest Hemingway, Tennessee Williams, John Berryman, John Cheever and Raymond Carver form the basis of the book, it's by no means just about them. Laing uses these six to peer into the reasons artists often turn to alcohol — an especially easy happening for writers, since their works of art need no public persona to prop them up.

For a preview, check out the edited excerpt published over the weekend in The Guardian. It's a story both global and personal. Says Laing:
A single drink brings about a surge of euphoria, followed by a diminishment in fear and agitation caused by a reduction in brain activity. Everyone experiences these effects, and they are the reason alcohol is such a pleasurable drug; the reason why, despite my history, I too love to drink.
Recent Articles

Feedback
How are we doing? Tell us what you like or don't like and how we can improve. We would love to hear your thoughts!