9 Essential Hangover Cures in Brooklyn and Queens
Start saying good morning again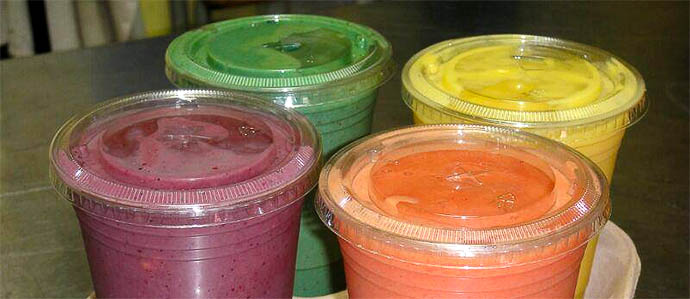 Hangovers are brutal. Drinking is enjoyable. However, the latter can be the perfect solution to the former. Here are nine killer hair-of-the-dog cures to save even your roughest weekend mornings.
Pendennis Club Cocktail at Clover Club: Clover Club's brunch menu is filled with drinks with long heritages of shooing away the morning after blues like the Pendennis Club Cocktail with gin, apricot eau de vie and lime. (210 Smith St., Brooklyn; 718-855-7939).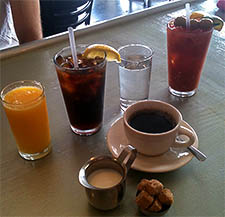 Crisis Cocktail at Cafe Ghia: While you can certainly just drink your Emergen-C straight at Bushwick's Cafe Ghia, you can also order it with vodka. And if they're asking, why would you say "no"? (24 Irving Ave., Brooklyn, 718-821-8806)
Bloody Mary at Fatty's Cafe: With a name like Fatty's, you know you'll have a good time. While the burgers with fries (including delicious sweet potato fries) are sure to soak up lots of the night before, don't hesitate to put a little booze back in with a Bloody Mary with plenty of horseradish to shake you awake. (2501 Ditmars Blvd., Queens; 718-267-7071)
Unlimited Mimosas at The Spot: Two words: unlimited mimosas. A few more words: less than $15 for drinks and an entree (417 Prospect Pl, Brooklyn; 718-638-1733).
Oyster Shooters at Lobster Joint: While the Lobster Claw Bloody Mary that comes with the $19 brunch prix fixe is certainly a treat for a sore liver, don't be afraid to take a wild step out with these shooters that are made with with Reyka vodka, a raw oyster and Tabasco sauce on the side, in case you want the extra kick in the pants (1073 Manhattan Ave., Brooklyn 718-389-8990).
Juice at Punchline Juice Bar: So many choices, so little time. If hair of the dog isn't how you'd like to start your day, this laid-back, unpretentious juice bar has whatever fruits and veggies you need to bring you back to life (701 Nostrand Ave, Brooklyn; 718-856-7500).
Hound Dog at Char No. 4: There's a time when we all have to age up from the Screwdriver — or at least try something that reminds us less of all those embarrassing nights in college. Greyhounds typically replace the orange juice with grapefruit juice and call it a day, but the Hound Dog takes it quite a few notches higher, with a mix of lime, mint, honey and bourbon (196 Smith St., Brooklyn, 718-643-2106)
Sailor Take Warning at Roberta's: Is pizza for breakfast the opposite of breakfast for dinner? Prepare to wait at this Obama-approved brunch staple, but with drinks like this one, featuring Old Tom gin, Campari, grapefruit and bitters, you won't mind sitting out back for a couple hours. You'll also find lots of beer to choose from and some of the briniest Bloodies around (261 Moore St., Brooklyn; 718-417-1118).
Cucumber Martini at Cafe Mogador: The Brooklyn outpost of the East Village standby has a lot going for it — a covered space in the back that lets in plenty of light, a warm throwback front that isn't worn at all and, not least, a full booze menu. With Hendrick's gin, cucumber, mint, fresh lime and prosecco, the Cucumber Martini is so light it was meant for breakfast (133 Wythe Ave., Brooklyn; 718-486-9222).
Top: juices from Punchline; bottom: breakfast cocktails at Cafe Ghia
Tags:
Cocktails
Recent Articles

Feedback
How are we doing? Tell us what you like or don't like and how we can improve. We would love to hear your thoughts!