Beer Review: Crabbie's Alcoholic Ginger Beer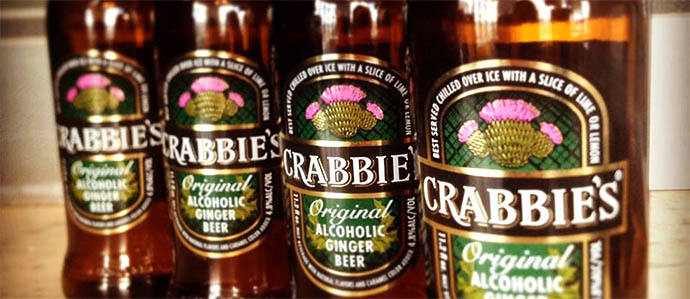 True, it's not "beer" as we usually think of it, but Crabbie's Alcoholic Ginger Beer is in fact the top-selling bottled ale in the UK. The refreshing British beverage has only been available in the US since 2012, but its popularity is spreading quickly, and a hot summer season should only further Crabbie's growth.

First made in Scotland in 1801 with ginger brought back by merchants from the Far East, Crabbie's is traditionally served over ice with a slice of citrus. An eight-week steep of ginger with four other secret ingredients results in a bubbly sip with a sweet-spicy kick. The 4.8% ABV means you don't have to worry too much about how easy it is to drink - it's a thirst quencher with a fun buzz.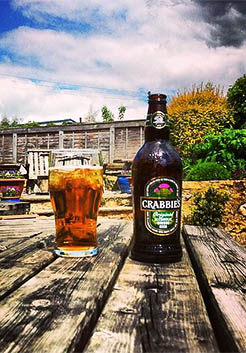 If you hate ginger, obviously this is not the drink for you, but you don't have to be a total ginger addict to enjoy Crabbie's. The flavor isn't much stronger than ginger ale, but there's a much more complex finish, thanks to the long steep and fermentation. You won't get an annoying tickle at the back of your throat from the spice, even after cracking open a couple of bottles.

The ginger beer also makes a great mixer for cocktails — add it to vodka for a slightly boozier twist on the Moscow Mule or use it in our favorite discovery: Crabbie's and tequila. We're not sure if there's a name for this combo yet, but there should be. (We'll ponder it over several more glassfuls this summer.)

Crabbie's is available in select markets across the US, including New York, Philadelphia, DC, Baltimore, Denver and Portland, so if you don't see it on the list at your favorite bar or are missing four-packs on the shelves of your local bottle shop, be sure to ask for it.
Recent Articles

Feedback
How are we doing? Tell us what you like or don't like and how we can improve. We would love to hear your thoughts!