CNN Picks for Best Beer Towns in the U.S.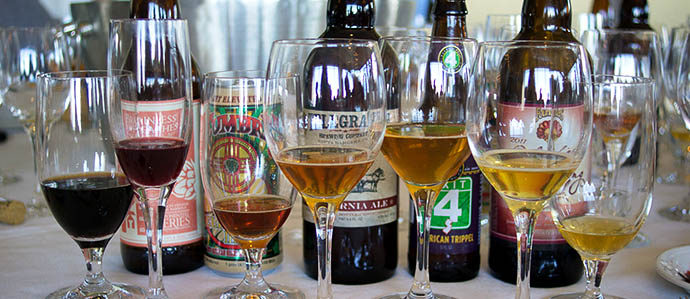 CNN, that fount of beer expertise, has just come out with picks for the top eight "beer towns" in the U.S. Despite it not being hard news (does CNN still count as "hard news"?), the list is pretty solid, with several The Drink Nation cities placing on it.

Portland rocks it at the top, No. 1, with a high score of 10 (out of 10) for both "Breweries" and "Bars." CNN notes that Stumptown is home to 52 breweries, more than any other city in the world (much less this country), and that you can call it 69 breweries if you expand that to "metro area." Plus, many of PDX's brewhouses are also great bars — HUB, Alameda, Cascade and Hair of the Dog are all shouted out — and the multiple festivals notch a 7 on the "Events" rating.

Denver ranks No. 5, following San Francisco, San Diego and Boston. The Mile High City spreads the high-rankings among all four rating categories, the last of which is "History." Governor Hickenlooper's Wynkoop launch in 1988 is noted, and of course the Great American Beer Festival props up the "Events" rating.

Philadelphia follows at No. 6, leading the "History" category with a 9 rating, apropos for the birthplace of our nation — McGillin's Olde Ale House has been pouring brew continuously since 1860. There are many craft brewing vanguards in the area (Victory and Sly Fox are two examples given), and Philly Beer Week is called "the city's most hoppening event."

The list is rounded out by No. 7 Bend, giving Oregon even more bragging rights, and the Asheville, NC snags last place. The tiny city in the Carolinas is barely even a city, but it has 11 breweries, including the new East Coast facility for New Belgium. That gives it the highest per capita count of breweries in the country, and combined with all the great festivals, lands it on the list.

What do you think should be on the list? Let us know on Twitter or Facebook.
Photo by Danya Henninger
Recent Articles

Feedback
How are we doing? Tell us what you like or don't like and how we can improve. We would love to hear your thoughts!