Science: The Taste of Beer Makes Your Brain Happy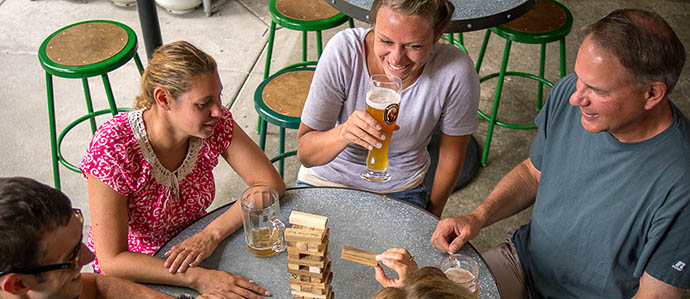 Ahhhhh. That first sip of beer after a long day is one of the best feelings in the world. Researchers have found a scientific explanation for why just a tiny taste can make you feel so good, way before any alcohol kicks in.

A report published this week in the journal Neuropsychopharmacology (nice name) showed that as little as 15 milliliters of beer caused test subjects' brains to release dopamine, a neurotransmitter associated with pleasure. At that low volume, there's no chance that enough alcohol is entering the blood to cause tipsiness — it's just the taste causing the "feel good" chemical to be generated.

In the experiment, PET scanners measured brain chemistry as the tongues of 49 adult men were spritzed with half an ounce of either beer, water or Gatorade. When the men tasted beer, each of their brains generated much more dopamine than with either of the control substances. This was the case no matter if they were occasional, regular or heavy drinkers.

There was variation in the amount of dopamine released, however. People who reported a family history of alcoholism showed measurably higher levels after just a small taste, perhaps providing a biochemical explanation for why some people find it much harder to resist alcohol cravings.
Photo by Danya Henninger
Recent Articles

Feedback
How are we doing? Tell us what you like or don't like and how we can improve. We would love to hear your thoughts!