Maker's Mark Reverses Decision to Change Whiskey Proof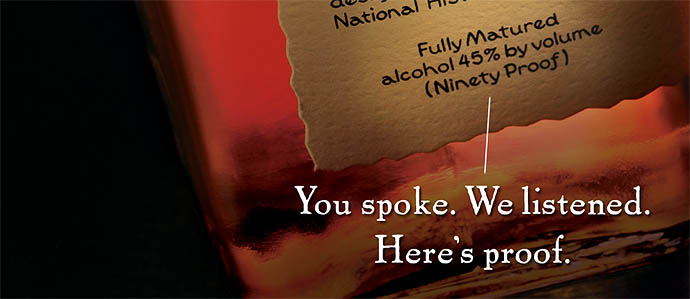 "You spoke. We listened." Kentucky bourbon distiller Maker's Mark on Sunday announced it would heed public outcry and back down from its plans to lower the alcohol content of its whiskey. The change, which would have reduced the ABV from 46% to 43%, was intended to reduce shortages, since demand of Maker's Mark was outpacing supply.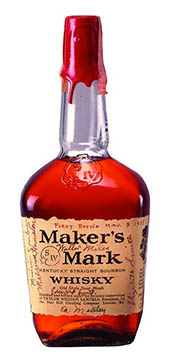 "While we thought we were doing what's right, this is your brand – and you told us in large numbers to change our decision," wrote COO Rob Samuels and Chairman Emeritus Bill Samuels, Jr. on the company website. The pair are son and grandson of Maker's Mark founder Bill Samuels, Sr., and claim that even with the change, the flavor of the whiskey would have stayed true to the original.

Three months of tasting and testing had led to the decision to add a touch more water as the spirit was removed from the barrels where it ages between six and seven years. Water is added to all bourbon at this step, no matter who makes it, and the new recipe would have resulted in an 86-proof instead of 90-proof product, a very slight difference that few, if any, drinkers would have noticed by taste alone.

However, since the alcohol percentage is required to be printed on a the label by law, fans of Maker's Mark — whom the company calls "Ambassadors" and who are very loyal — would certainly have picked up on the change. So the company announced its intentions, and in return received thousands of angry and disappointed tweets and Facebook posts from drinkers.

"The unanticipated dramatic growth rate of Maker's Mark is a good problem to have," the founders write, "and we appreciate some of you telling us you'd even put up with occasional shortages."

The shortages are attributable to the fact that bourbon and Tennessee whiskey sales by volume rose over 5% in just the past year, according to the Distilled Spirits Council of the U.S.. "Super Premium" products in that category of liquor (a group that includes Maker's Mark) rose 12.4%. That's a larger surge than the U.S. vodka market — previously king — which grew 4% and 10%, respectively.

Whatever the reason for the initial announcement and change, Maker's Mark has made fans happy by backing down, and in the process gained a whole lot of free publicity. The company's Facebook post detailing the reversal has to date received over 26,000 likes and more than 8,300 shares.
Recent Articles

Feedback
How are we doing? Tell us what you like or don't like and how we can improve. We would love to hear your thoughts!